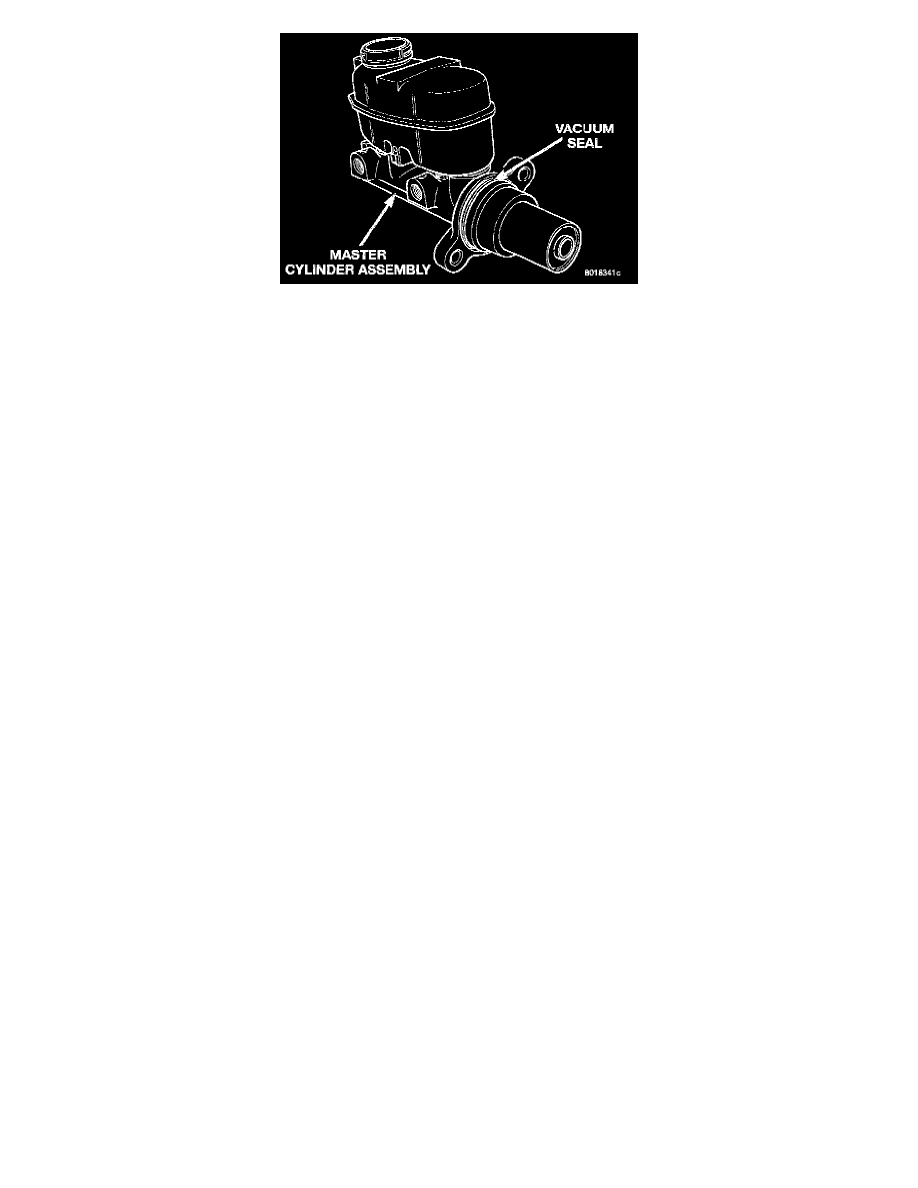 Master Cylinder Vacuum Seal
10. Install a NEW vacuum. seal on mounting flange of the master cylinder.
11. Position master cylinder on vacuum booster, aligning push rod on vacuum booster with master cylinder piston.
12. Install the 2 nuts mounting the master cylinder to the vacuum booster. Tighten both mounting nuts to a torque of 25 Nm (225 inch lbs.).
13. Connect brake tubes to master cylinder primary and secondary ports. Tighten fittings to a torque of 17 Nm (145 inch lbs.).
14. Install the 2 structural support struts. Securely tighten the support strut attaching nuts and bolts.
15. Check the operation of the stop lamp switch and adjust if necessary.