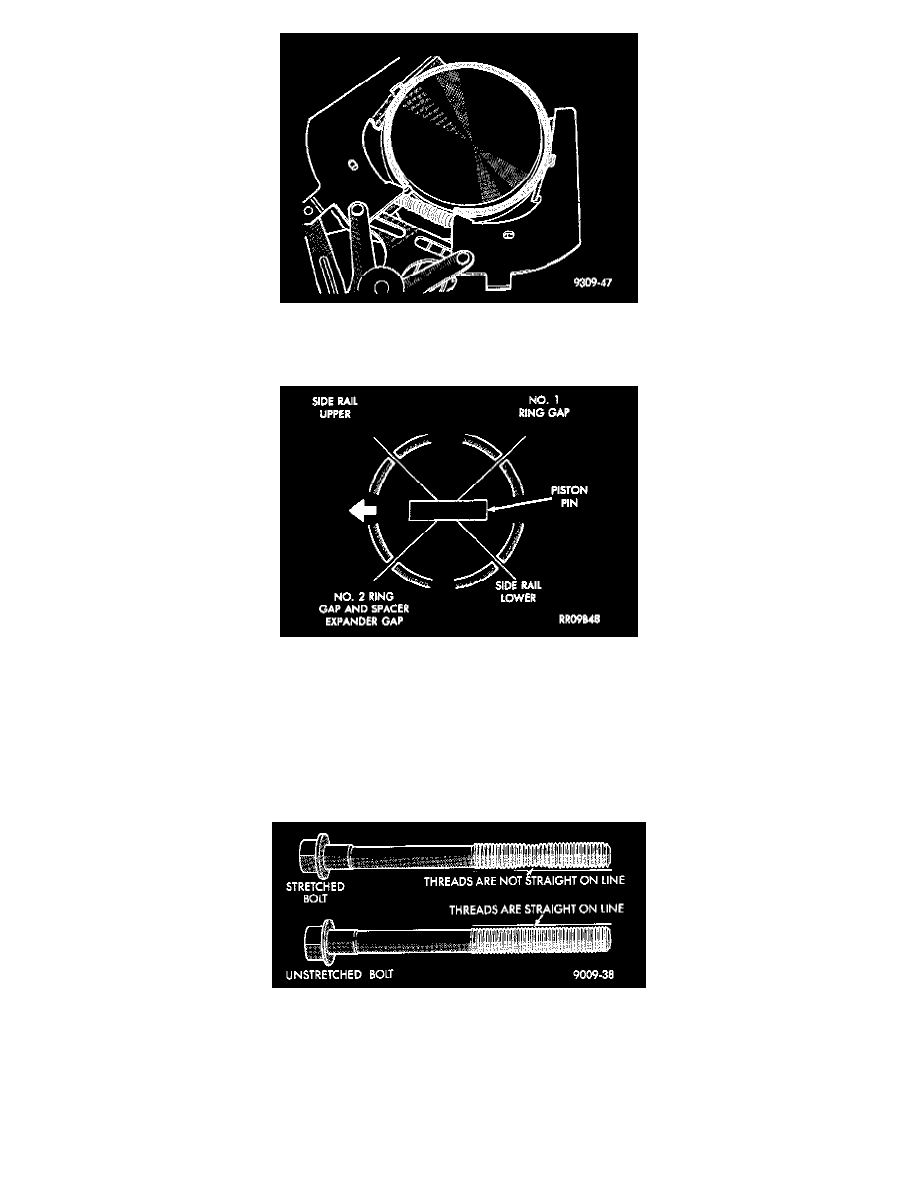 Upper And Intermediate Ring - Installation
9. Install No. 2 piston ring and then No. 1 piston ring.
Piston Ring End Gap Position
10. Position piston ring end gaps as shown in the illustration.
11. Position oil ring expander gap at least 45° from the side rail gaps but not on the piston pin center or on the thrust direction. Staggering ring gap is
important for oil control.
Piston-Installation 
NOTE:  The connecting rod bearing cap bolts must be examined before reuse. If the threads are necked down, the bolts should be replaced.
Check For Stretched Bolts
1. Check connecting rod bolts for necking by holding a scale or straight edge against the threads. If all threads do not contact the scale, the bolt
should be replaced.
2. Before installing pistons and connecting rod assemblies into the bore, ensure that compression ring gaps are staggered so that neither is in line with
oil ring rail gap.