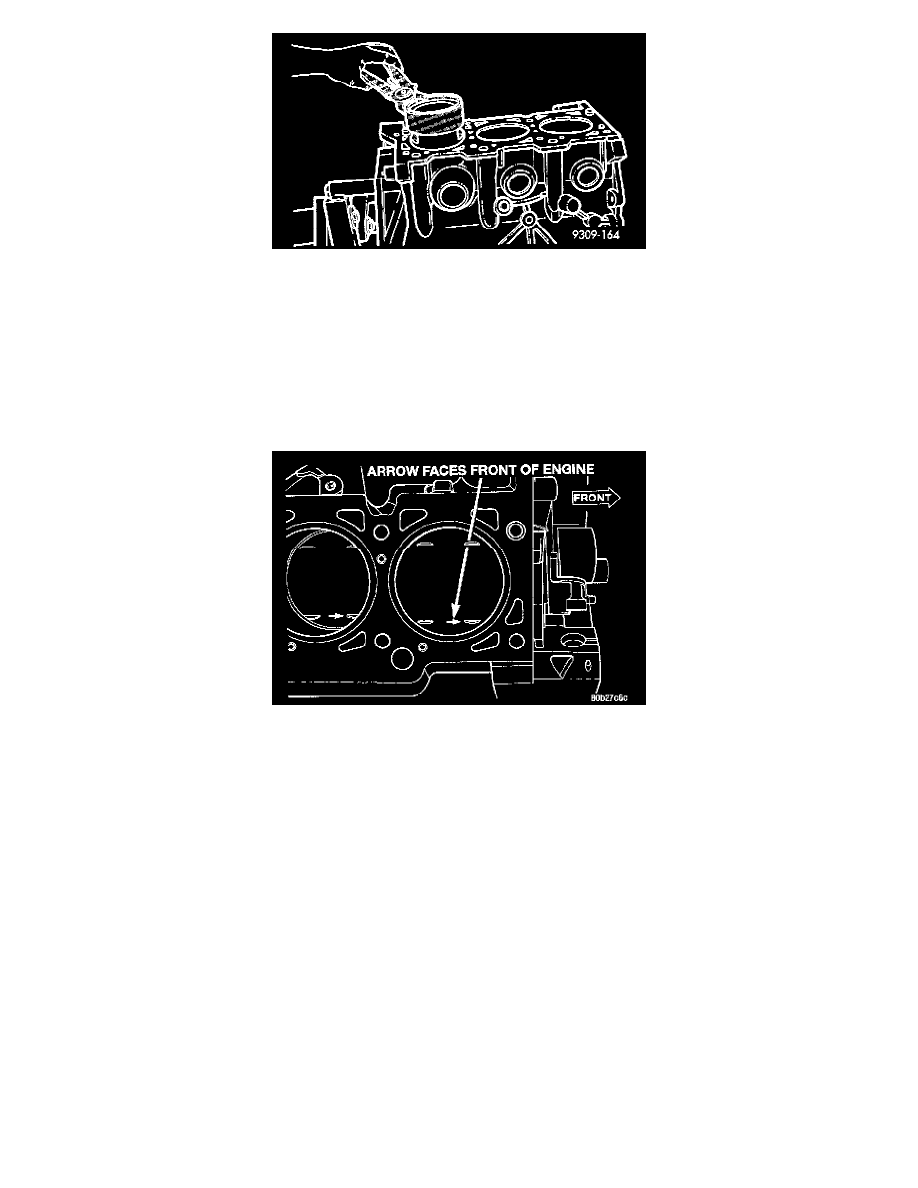 Piston - Installation
3. Before installing the ring compressor, make sure the oil ring expander ends are butted and the rail gaps located as shown in the illustration.
4. Immerse the piston head and rings in clean engine oil, slide the ring compressor over the piston and tighten with the special wrench. Ensure
position of rings does not change during this operation.
5. Install connecting rod bolt protectors on rod bolts.
6. Rotate crankshaft so that the connecting rod journal is on the center of the cylinder bore. Insert rod and piston into cylinder bore and guide rod
over the crankshaft journal.
CAUTION:  Do Not interchange piston assemblies cylinder-to-cylinder or bank-to-bank.
Piston Orientation