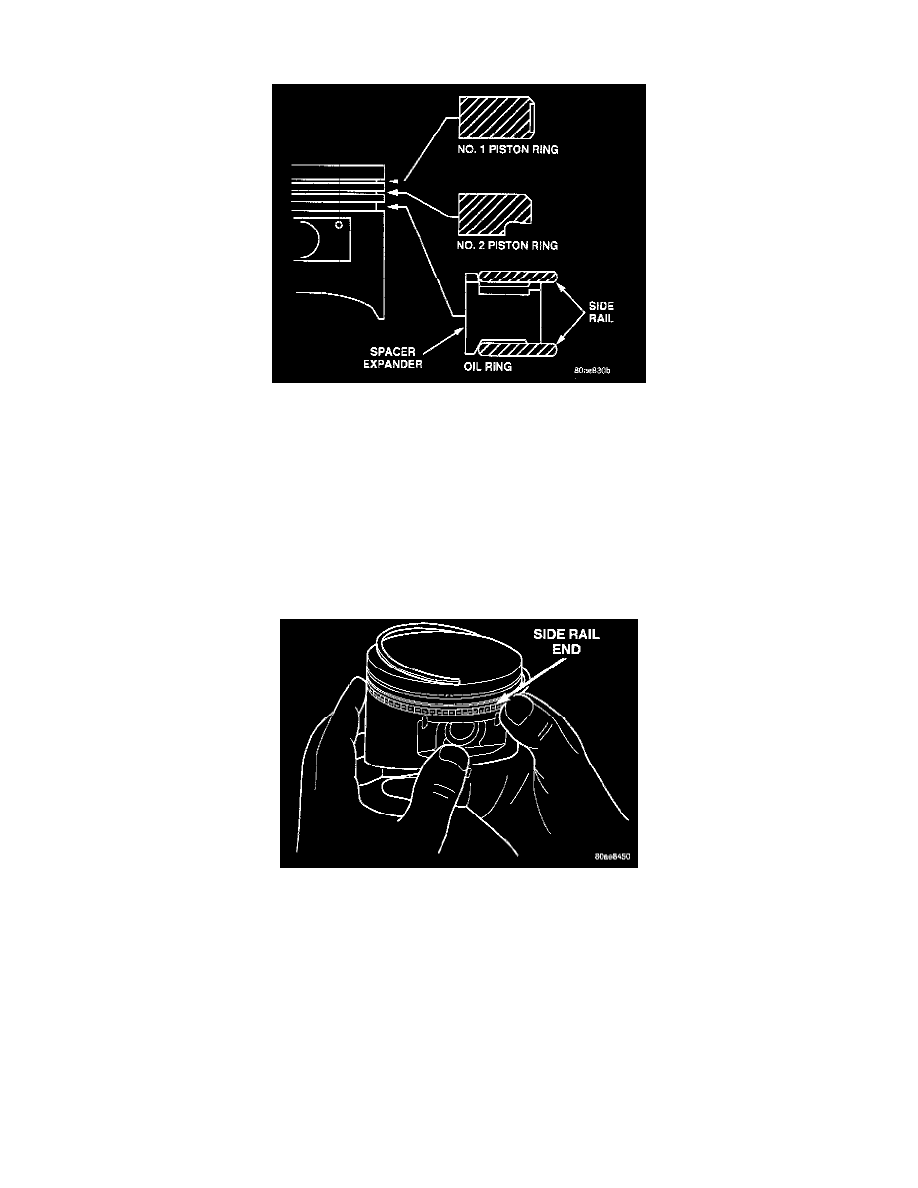 Piston Rings-Installation 
Piston Ring Installation
1. The No. 1 and No. 2 piston rings have a different cross section. Insure that the No. 2 ring is installed with manufacturers I.D. mark (dot) facing up,
towards top of the piston.
CAUTION:  Install piston rings in the following order:
2. Oil ring expander.
3. Upper oil ring side rail.
4. Lower oil ring side rail.
5. No. 2 Intermediate piston ring.
6. No. 1 Upper piston ring.
Side Rail - Installation
7. Install the side rail by placing one end between the piston ring groove and the expander. Hold end firmly and press down the portion to be installed
until side rail is in position. Do not use a piston ring expander during this step.
8. Install upper side rail first and then the lower side rail.