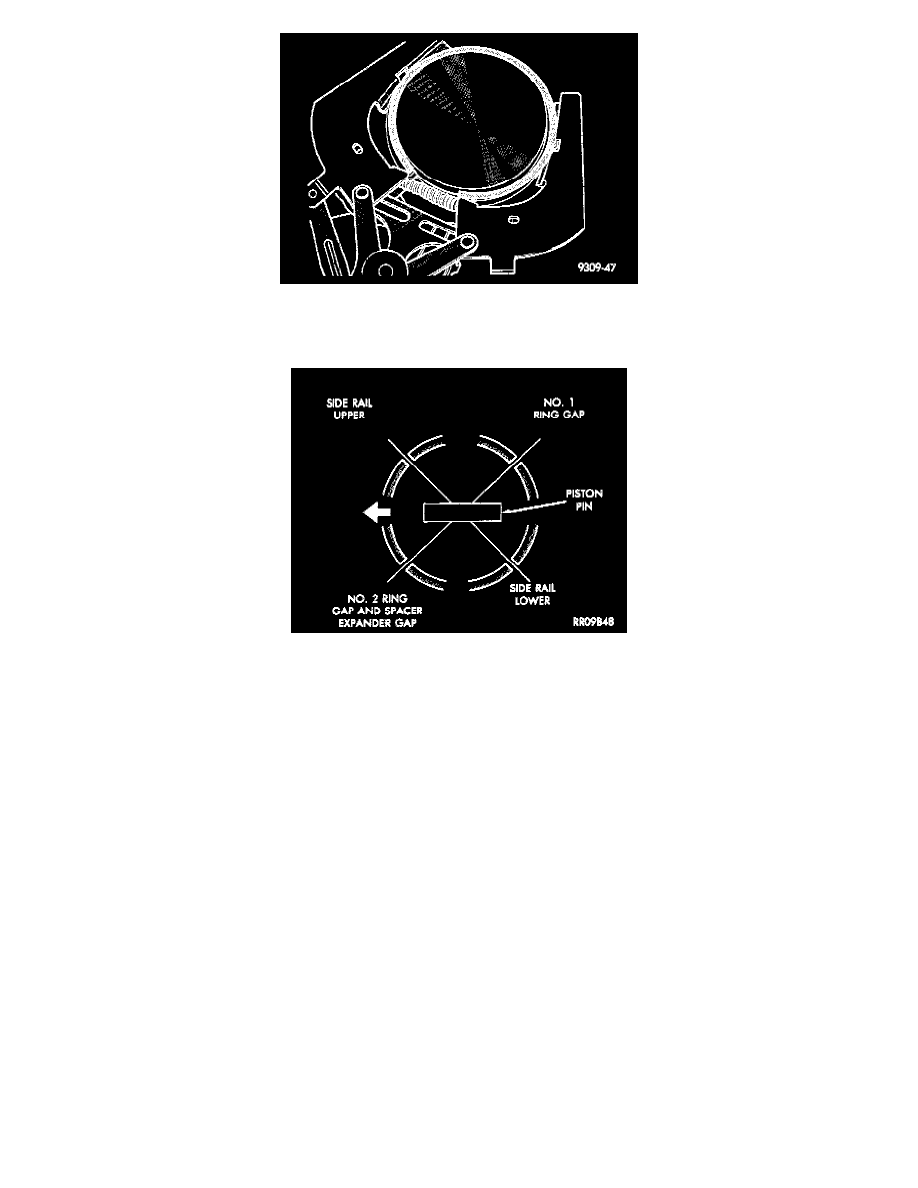 Upper And Intermediate Ring - Installation
9. Install No. 2 piston ring and then No. 1 piston ring.
Piston Ring End Gap Position
10. Position piston ring end gaps.
11. Position oil ring expander gap at least 45° from the side rail gaps but not on the piston pin center or on the thrust direction. Staggering ring gap is
important for oil control.