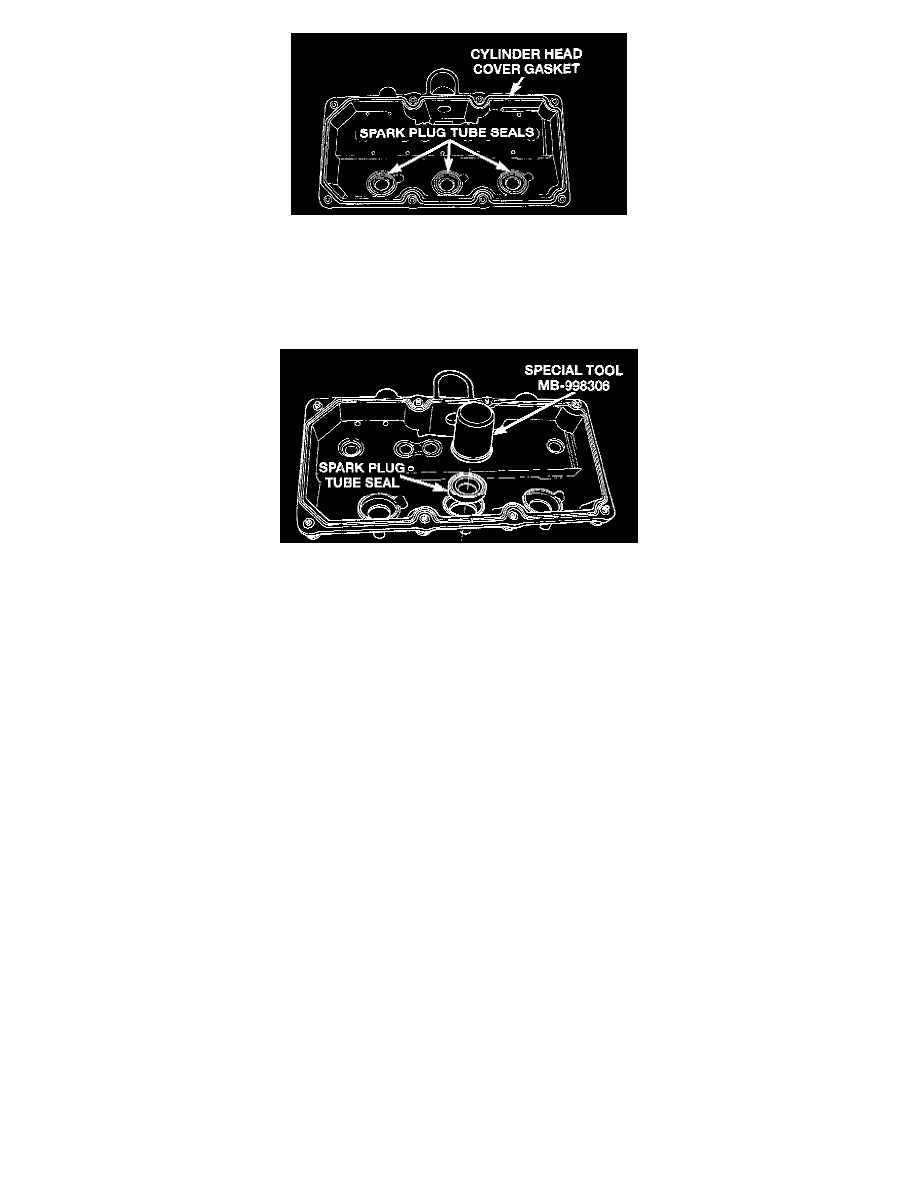 Cylinder Head Cover Gaskets And Spark Plug Tube Seals
1. Clean cylinder head and cover mating surfaces. Inspect and replace gasket and seals as necessary.
2. To replace spark plug tube seals:
a. Using a pry tool, carefully remove tube seals.
b. Position new seal with part number on seal facing cover.
Spark Plug Tube Seal Installation
c. Install seals with Special Tool MB-998306.
3. Install cylinder head cover bolts and tighten to 12 Nm (105 inch lbs.).
4. Install ignition coils and connect all electrical connectors.
5. Install upper intake plenum and air intake duct assembly.