< PREV PAGE
NEXT PAGE >
Prowler V6-3.5L VIN G (1999)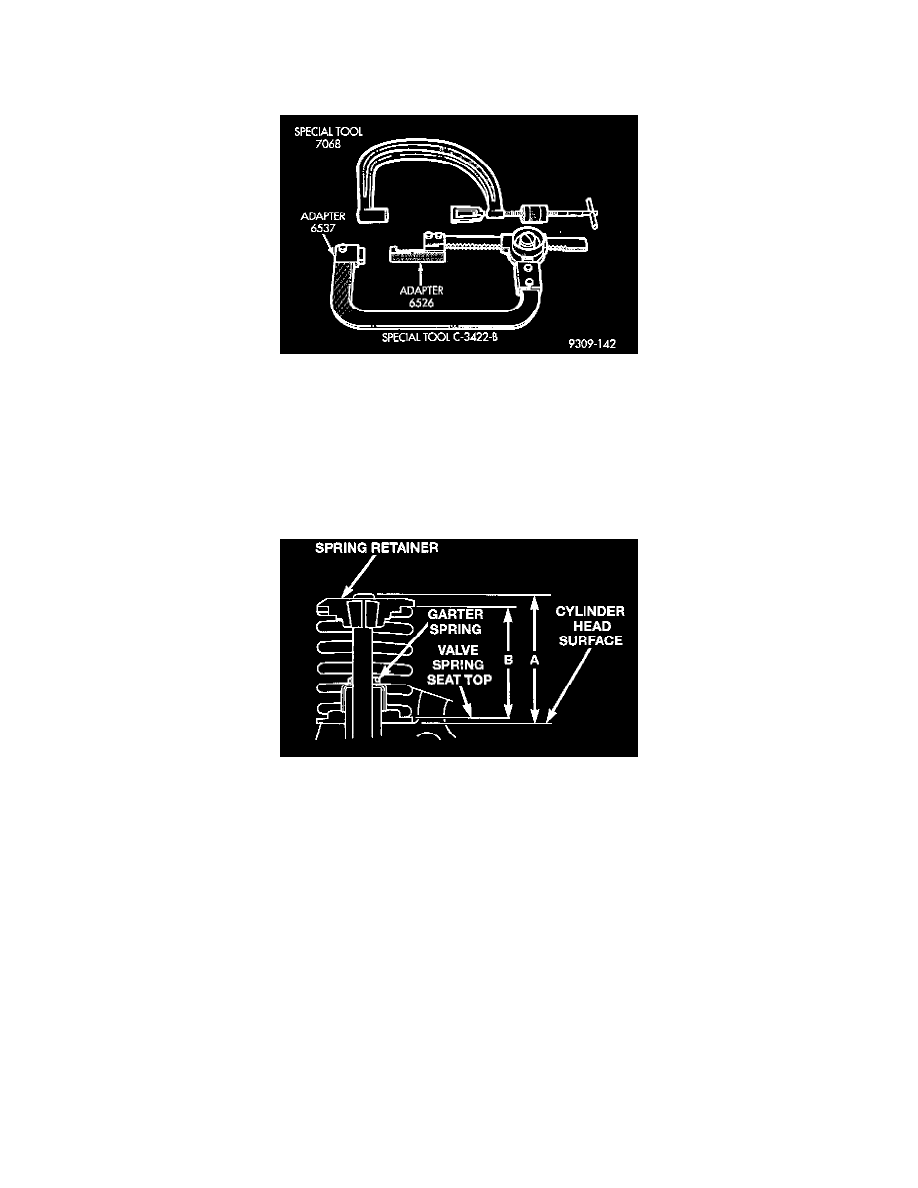 Valve: Service and Repair
Removal and Installation
Removal 
Valve Spring Compressors
1. With cylinder head removed, compress valve springs using the Valve Spring Compressors.
2. Remove valve retaining locks, valve spring retainers, valve springs and valve spring seat/stem seal assembly.
3. Before removing valves, remove any burrs from valve stem lock grooves to prevent damage to the valve guides. Identify valves to insure
installation in original location.
Installation 
1. Coat valve stems with clean engine oil and insert them in cylinder head.
Checking Valve Tip Height And Valve Spring Installed Height
2. If valves or seats have been reground, check valve tip height (A). If valve tip height is greater than 43.65 mm (1.7185 inch) intake or 45.98 mm
(1.8102 inch) exhaust, grind valve tip until within specifications. Make sure measurement is taken from cylinder head surface to the top of valve
stem.
< PREV PAGE
NEXT PAGE >