< PREV PAGE
NEXT PAGE >
Prowler V6-3.5L VIN G (1999)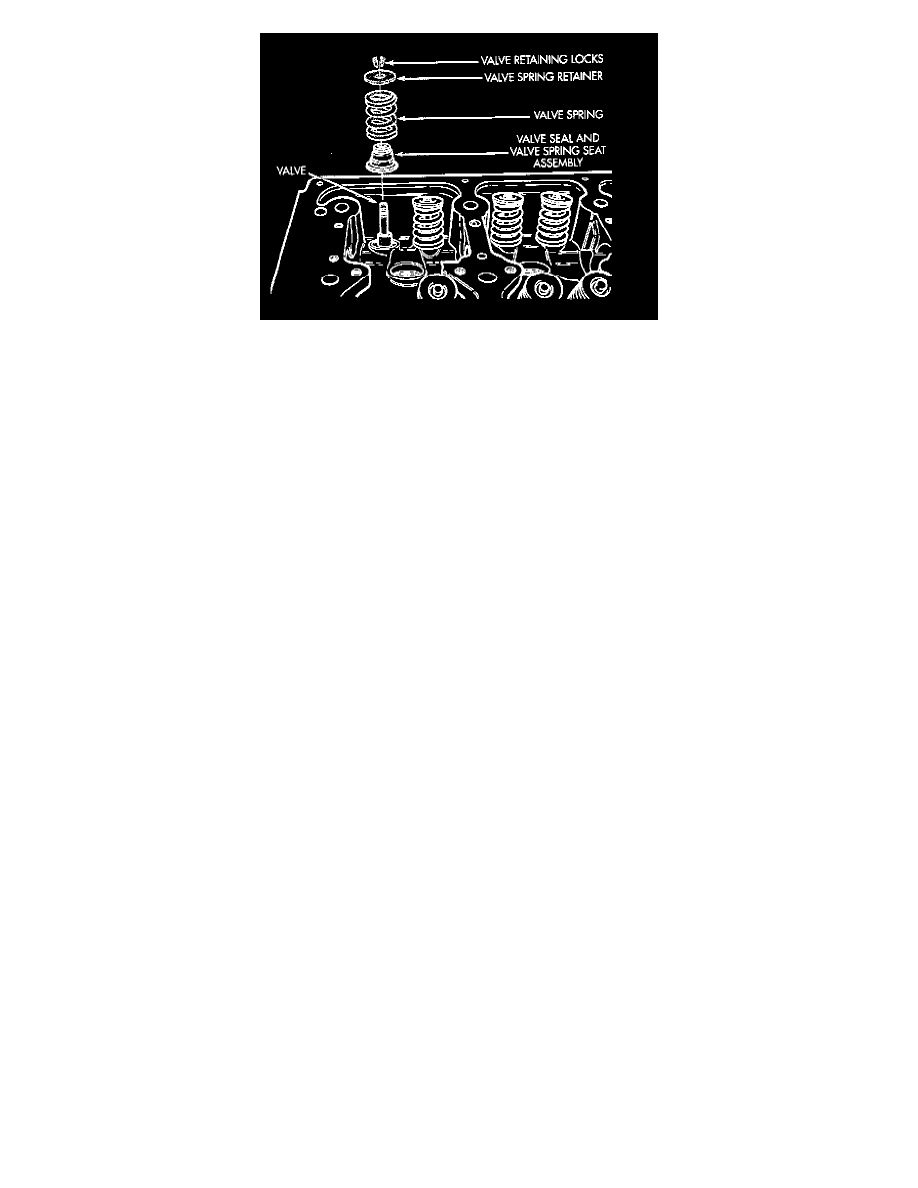 Valve, Spring And Valve Seal Installation
3. Install valve seal/spring seat assembly over valve guides on all valve stems. Ensure that the garter spring is intact around the top of the rubber seal.
Install valve springs, valve retainers.
4. Compress valve springs with a valve spring compressor install locks and release tool. If valves and/or seats are reground, measure the installed
height of springs (B), make sure measurements are taken from top of spring seat to the bottom surface of spring retainer. If height is greater than 
38.75 mm (1.5256 inches), install a 0.762 mm. (0.030 inch) spacer in head counterbore under the valve spring seat to bring spring height back
within specification.
< PREV PAGE
NEXT PAGE >