< PREV PAGE
NEXT PAGE >
Prowler V6-3.5L VIN G (1999)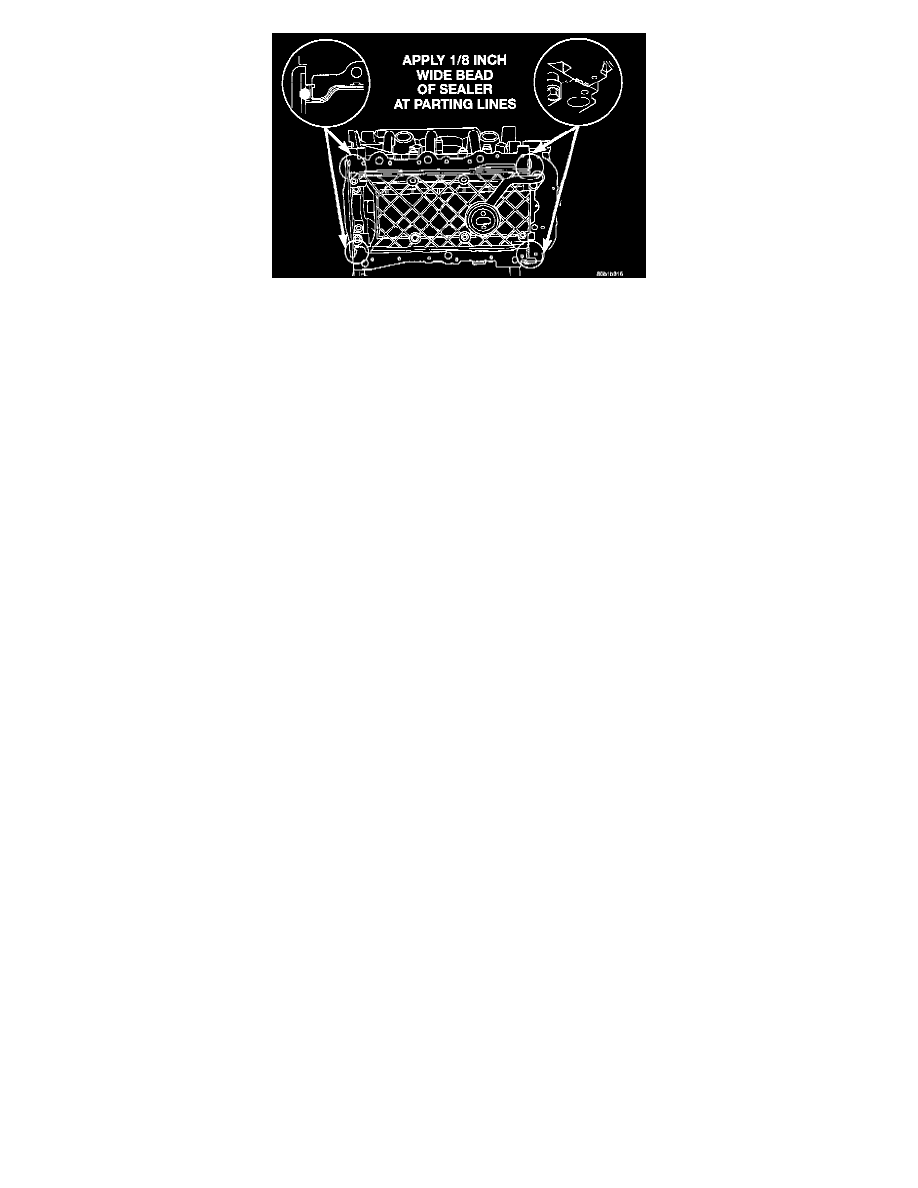 Oil Pan Sealing
1. Apply a 1/8 inch bead of Mopar(R) Silicone Rubber Adhesive or equivalent at the parting line of the oil pump housing and the rear seal retainer.
2. Install oil pan gasket to the engine block.
3. Install pan and attaching fasteners.
4. Lower vehicle and install dipstick and tube.
5. Fill engine crankcase with proper oil to correct level.
6. Connect negative cable to battery.
< PREV PAGE
NEXT PAGE >