< PREV PAGE
NEXT PAGE >
Prowler V6-3.5L VIN G (1999)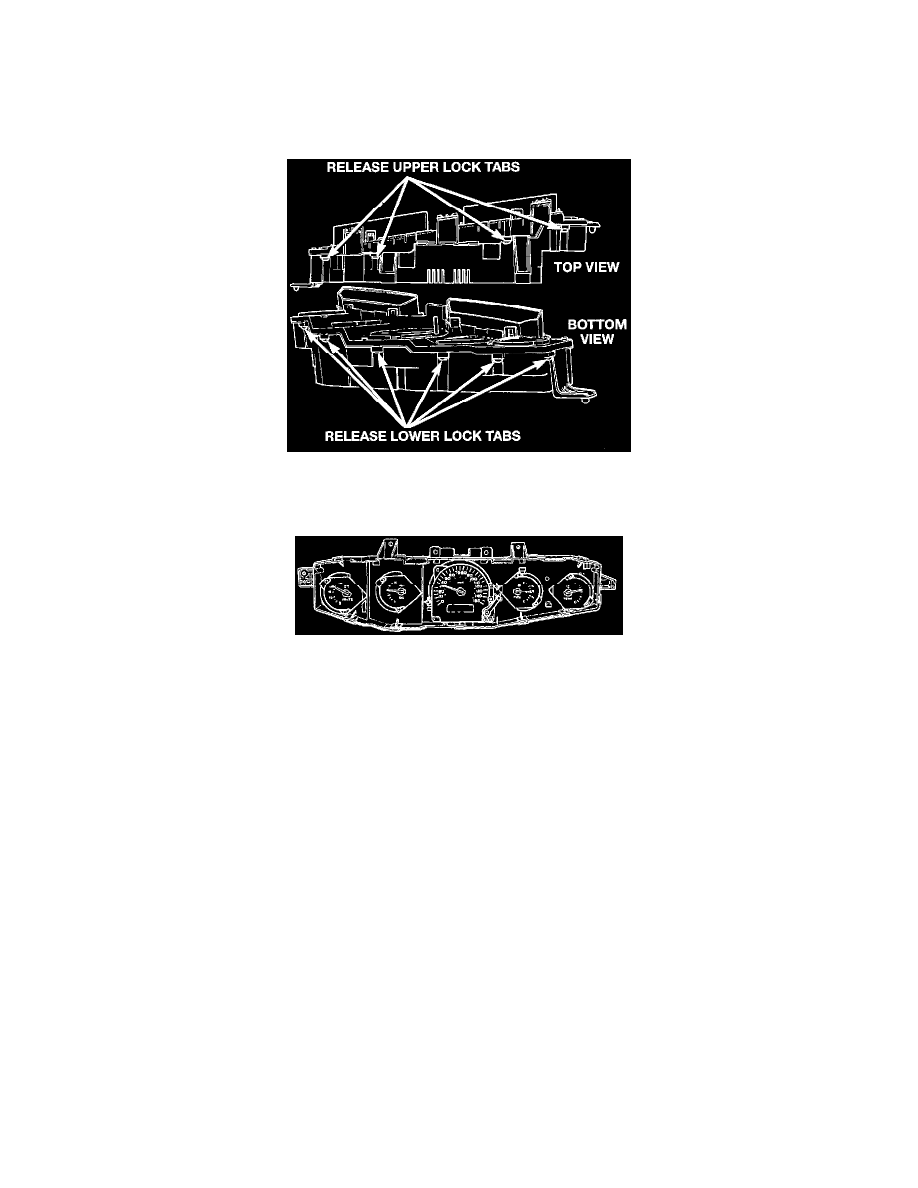 Oil Pressure Gauge: Service and Repair
REMOVAL
1. Disconnect and isolate the negative battery cable.
2. Remove instrument panel top cover.
3. Remove instrument cluster. Refer to Instrument Cluster Removal and Installation.
4. Remove the back cover and release the flex circuit strips.
Mask/Lens Lock Tabs
5. Release mask/lens retaining lock tabs by depressing and remove mask/lens.
Temperature, Fuel, Oil, Voltmeter Gauges
6. Remove screws attaching gauge housing and remove.
7. Pull the gauge free of the PC board and remove.
INSTALLATION
-
For installation, reverse the above procedures.
< PREV PAGE
NEXT PAGE >