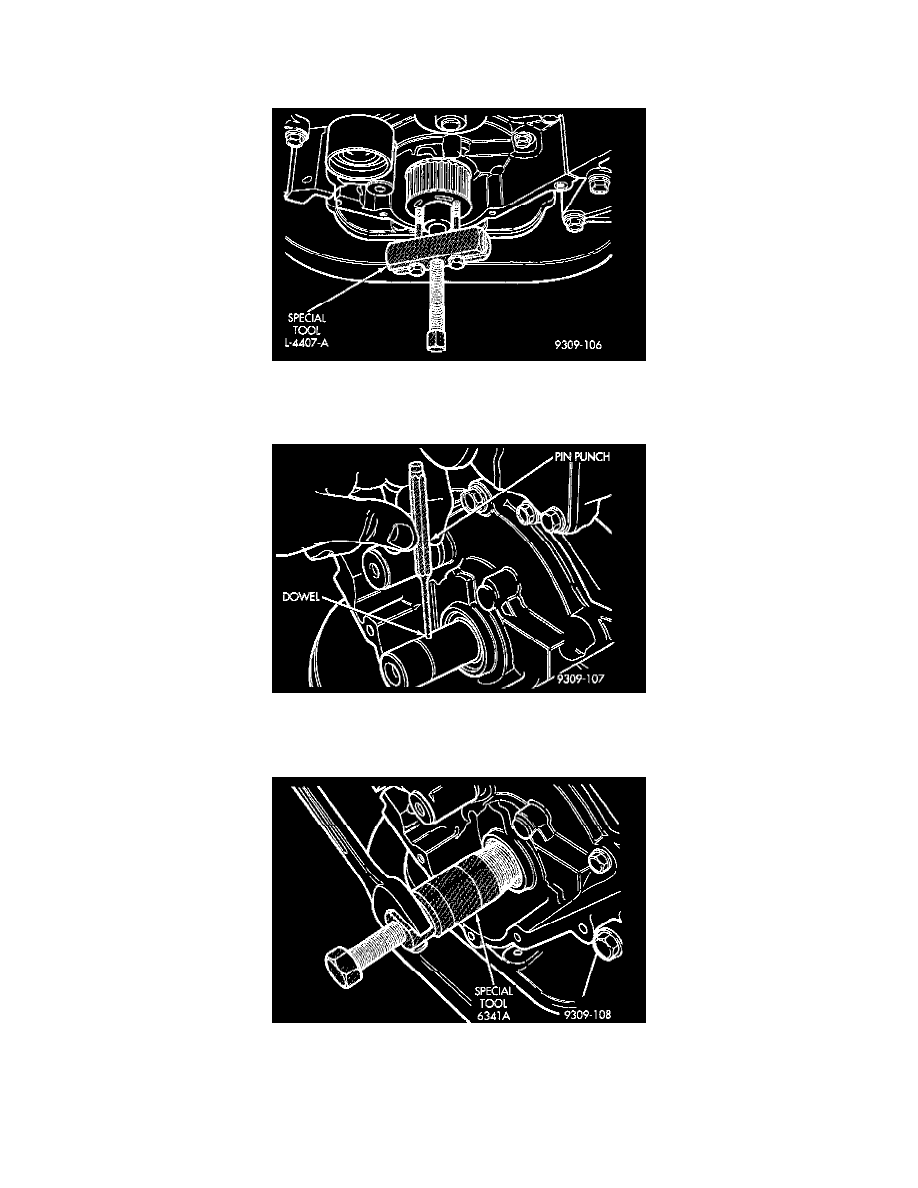 Front Crankshaft Seal: Service and Repair
Removal 
1. Remove timing belt. 
Crankshaft Sprocket - Removal
2. Remove crankshaft sprocket using Special Tool L-4407-A.
Crankshaft Sprocket Dowel Pin - Removal/Installation
3. Tap the dowel pin out of the crankshaft.
Crankshaft Oil Seal With Special Tool 6341A - Removal
4. Remove crankshaft seal using Special Tool 6341A.
CAUTION:  Do not nick shaft seal surface or seal bore.