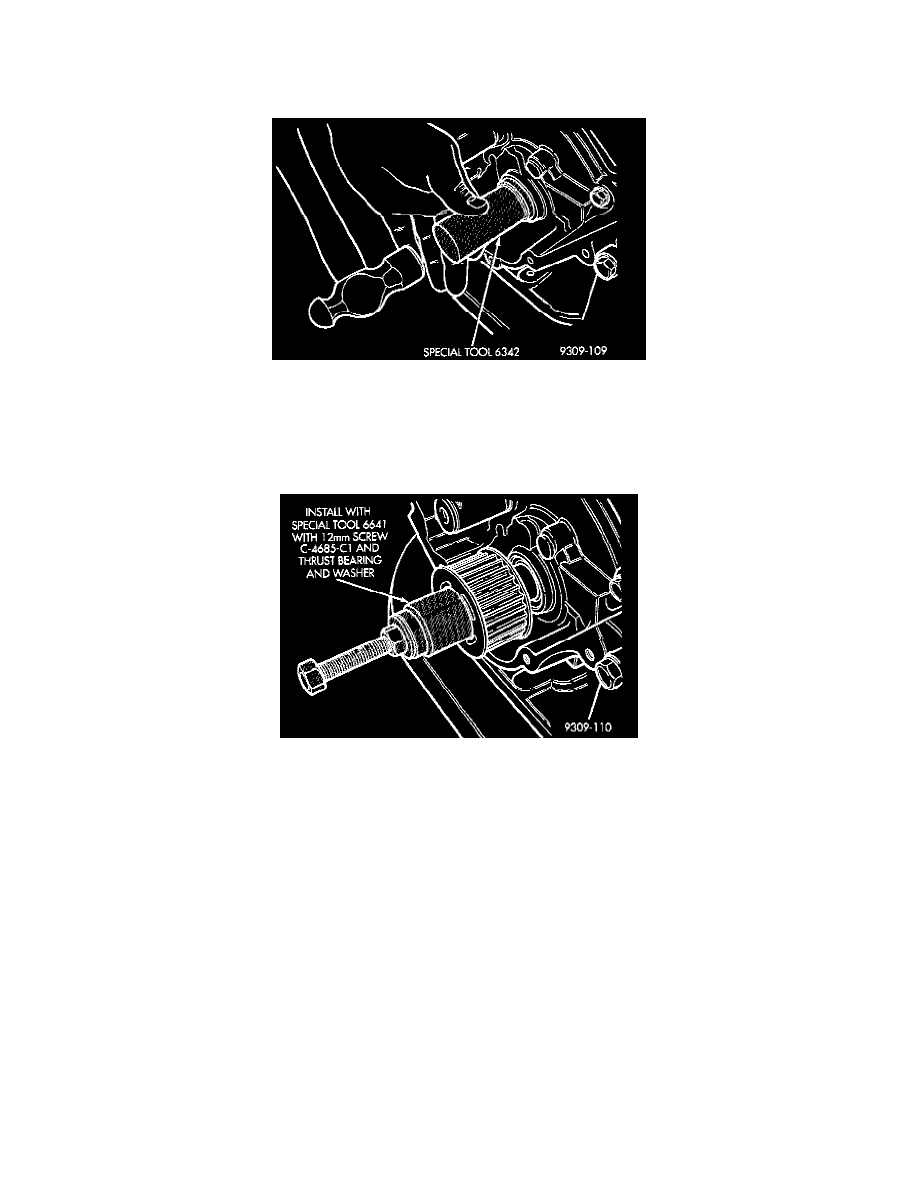 5. Shaft seal lip surface must be free of varnish, dirt or nicks. Polish with 400 grit paper if necessary.
Installation 
Crankshaft Oil Seal With Special Tool 6342 - Installation
1. Install crankshaft seal using Special Tool 6342.
2. Install the dowel pin into the crankshaft to 1.2 mm (0.047 inch) protrusion.
NOTE:  To assure proper installation depth of crankshaft sprocket, Special Tool 6641 must be used.
Crankshaft Sprocket - Installation
3. Install crankshaft sprocket using Special Tools 6641 and C-4685-C1.
4. Install timing belt.