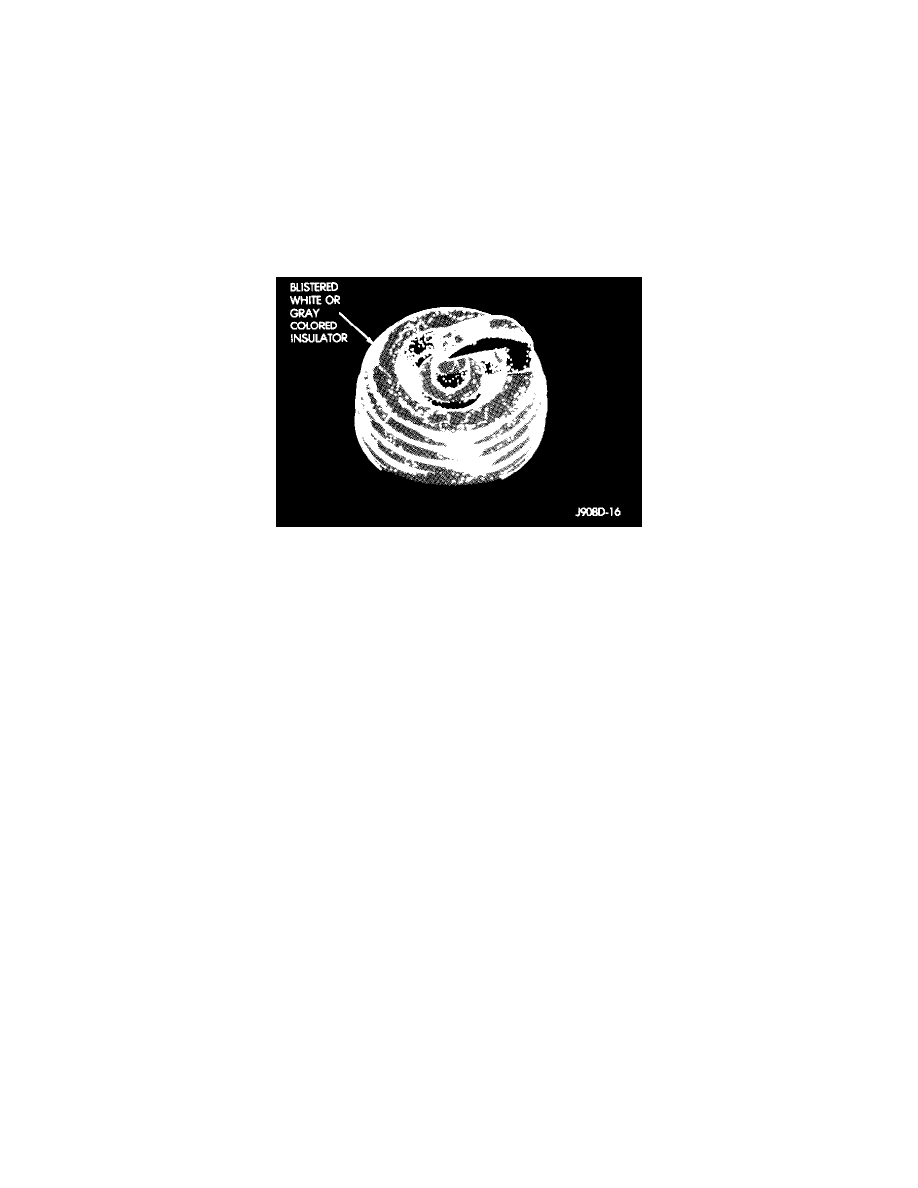 good. Do not apply anti-seize compound to new spark plugs.
NOTE: Anti-seize compound is electrically conductive and can cause engine misfires if not applied correctly. It is extremely important that the
anti-seize compound doesn't make contact with the spark plug electrodes or ceramic insulator.
Never force a gap gauge between the platinum electrodes or adjust the gap on platinum spark plugs without reading the Spark Plug Gap
Measurement procedures. 
Always tighten spark plugs to the specified torque. Over tightening can cause distortion resulting in a change in the spark plug gap. Overtightening
can also damage the cylinder head. Tighten spark plugs to 28 Nm (20 ft. lbs.).
Spark Plug Overheating
SPARK PLUG OVERHEATING
Spark Plug Overheating
Overheating is indicated by a white or gray center electrode insulator that also appears blistered. The increase in electrode gap will be considerably
in excess of 0.001 in. per 1000 miles of operation. This suggests that a plug with a cooler heat range rating should be used. Over advanced 
ignition timing, detonation and cooling system malfunctions also can cause spark plug overheating. Also check for lean air-fuel mixture. Check the
torque value of the plugs to ensure good plug-engine seat contact.
Spark Plug Resistance Test
Resistance should be at least 6,000 to 20,000 ohms when checked with at least a 1000 volt tester.