< PREV PAGE
NEXT PAGE >
Prowler V6-3.5L VIN G (1999)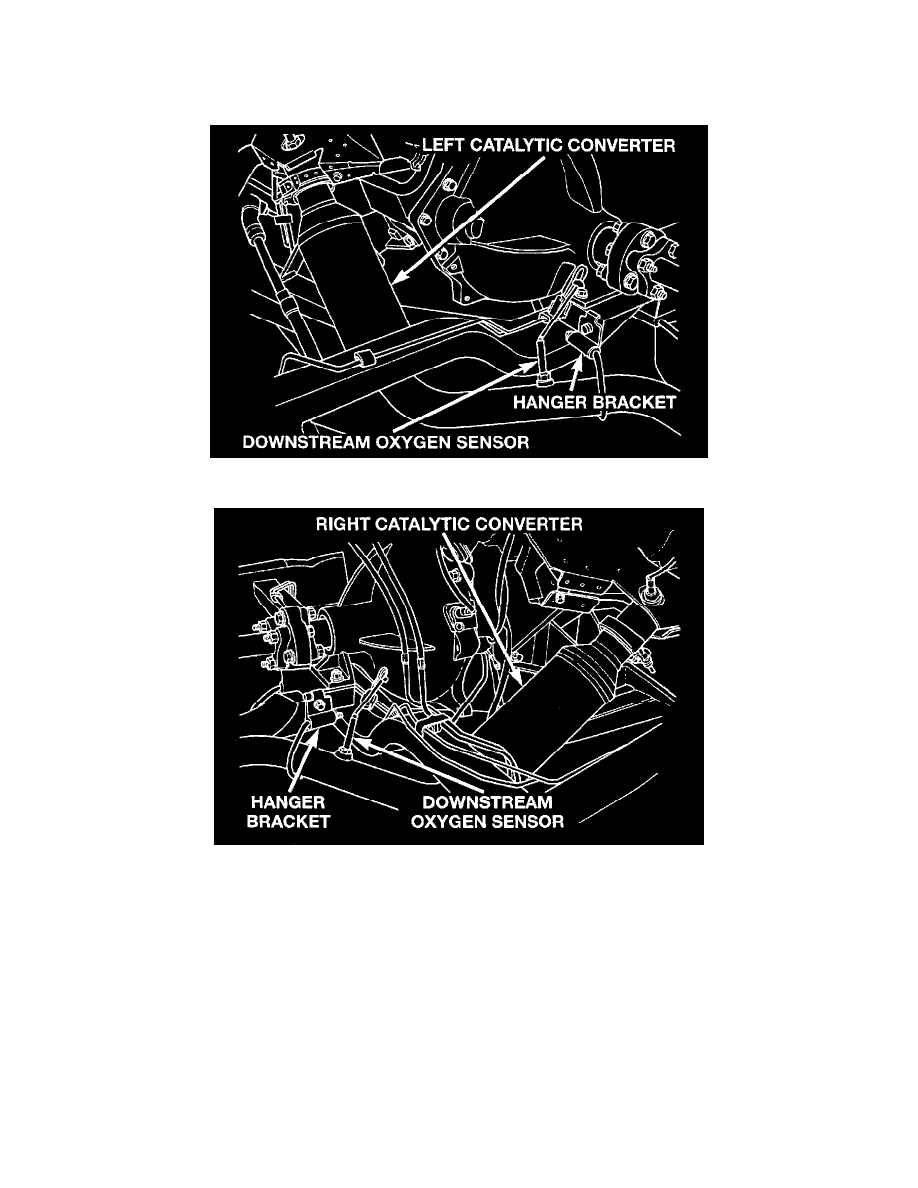 Catalytic Converter: Service and Repair
Removal 
1. Disconnect negative battery cable.
2. Raise vehicle on hoist.
Downstream O2 Sensor - Left Side
Downstream O2 Sensor - Right Side
3. Disconnect downstream oxygen sensor electrical connector and remove oxygen sensor.
4. Support exhaust system with jack stand.
5. Remove isolators from exhaust pipe supports.
6. Apply penetrating oil and loosen the band clamps that retain the front converter pipes to the muffler. Separate the muffler from the catalytic
converter pipes.
7. Remove V-Band clamp at manifold to converter connection. Do not reuse V-Band clamp.
8. Remove bolt attaching converter pipe hanger to engine bell housing bracket.
9. Remove catalytic converter(s).
10. Remove and discard V-Band clamp.
Installation 
1. Install a new V-Band clamp over exhaust manifold coupling flange. Install clamp with nut facing downward.
2. Install converter(s) to exhaust manifold and position V-Band clamp over manifold and converter flanges. Tighten V-Band clamp to 11 Nm (100
inch lbs.).
3. Install converter pipe hanger bolt to engine bell housing bracket. Torque to 47 Nm (35 ft. lbs.).
< PREV PAGE
NEXT PAGE >