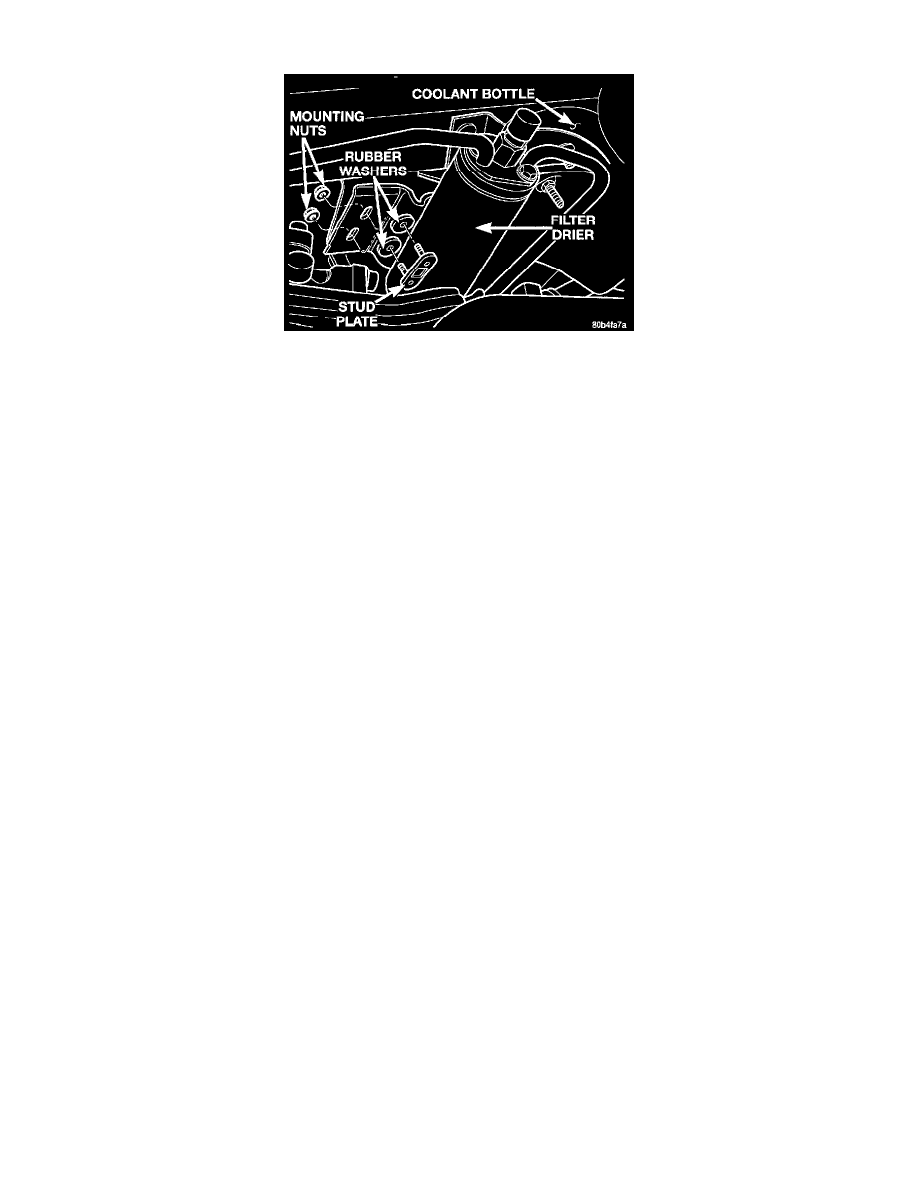 Receiver Dryer: Description and Operation
Fig 1  Filter/Drier Location
FILTER/DRIER
The filter/drier is a receiver for reserve refrigerant. It also has a desiccant bag and a filter. This is used to absorb moisture and filter the refrigerant
as it passes through the filter/drier.
The filter/drier is located forward of the coolant bottle. The A/C refrigerant must be removed from the system before removing the filter/drier.
Always use a refrigerant recovery machine.
Replace the filter/drier if an A/C system is left open for an extended period of time.