< PREV PAGE
NEXT PAGE >
Prowler V6-3.5L VIN G (1999)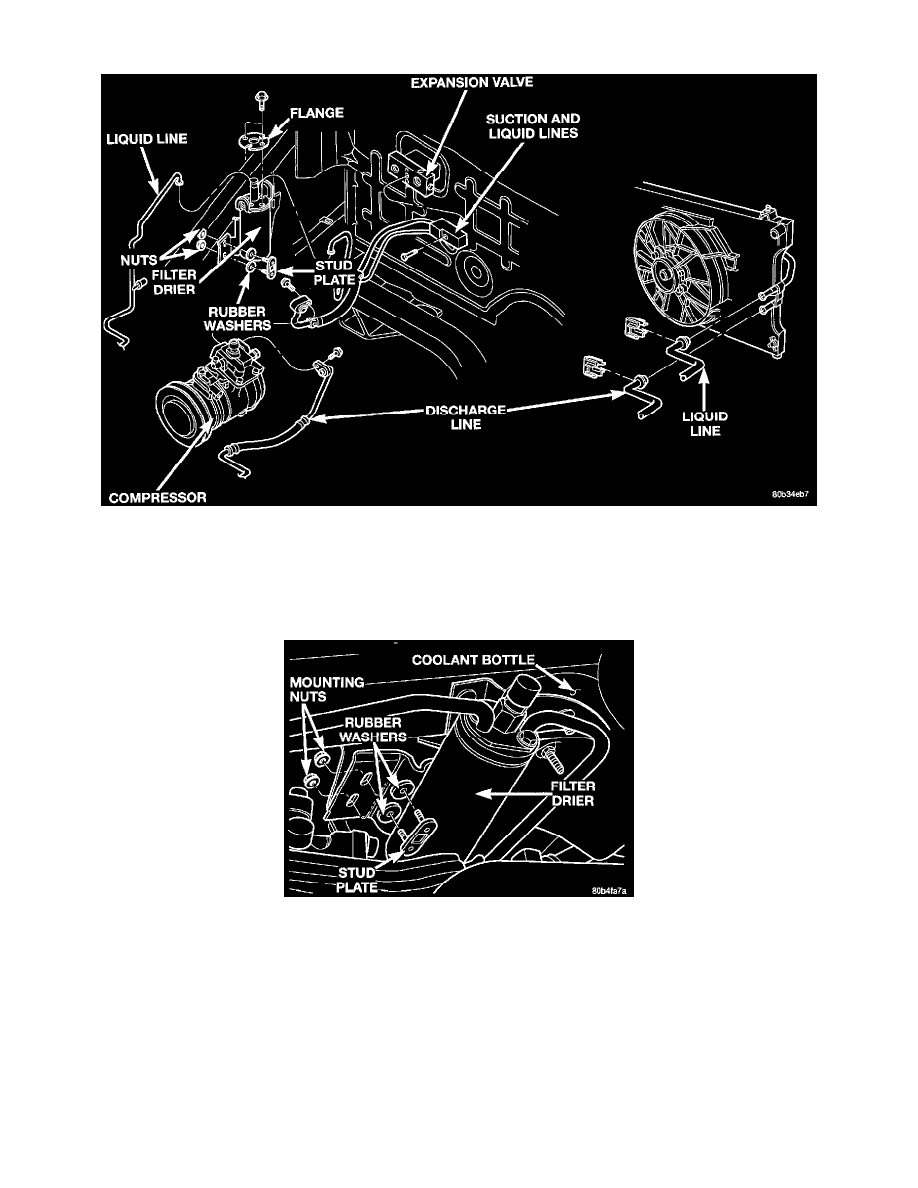 Receiver Dryer: Service and Repair
Fig 33  Suction And Liquid Lines
REMOVAL
1. Remove refrigerant from A/C system using a refrigerant recovery machine.
2. Remove the two flange bolts.
3. Pull liquid and suction lines free from the filter/drier.
Fig 1  Filter/Drier Location
4. Remove filter/drier bracket mounting nuts and fastener.
5. Cap lines while system is open to prevent moisture from entering system.
CAUTION:  When installing new filter/drier do not leave open to atmosphere for a long period of time. The filter/drier contains moisture absorbing
materials which will absorb moisture in the atmosphere.
INSTALLATION
For installation, reverse the above procedures.
< PREV PAGE
NEXT PAGE >