< PREV PAGE
NEXT PAGE >
Prowler V6-3.5L VIN G (1999)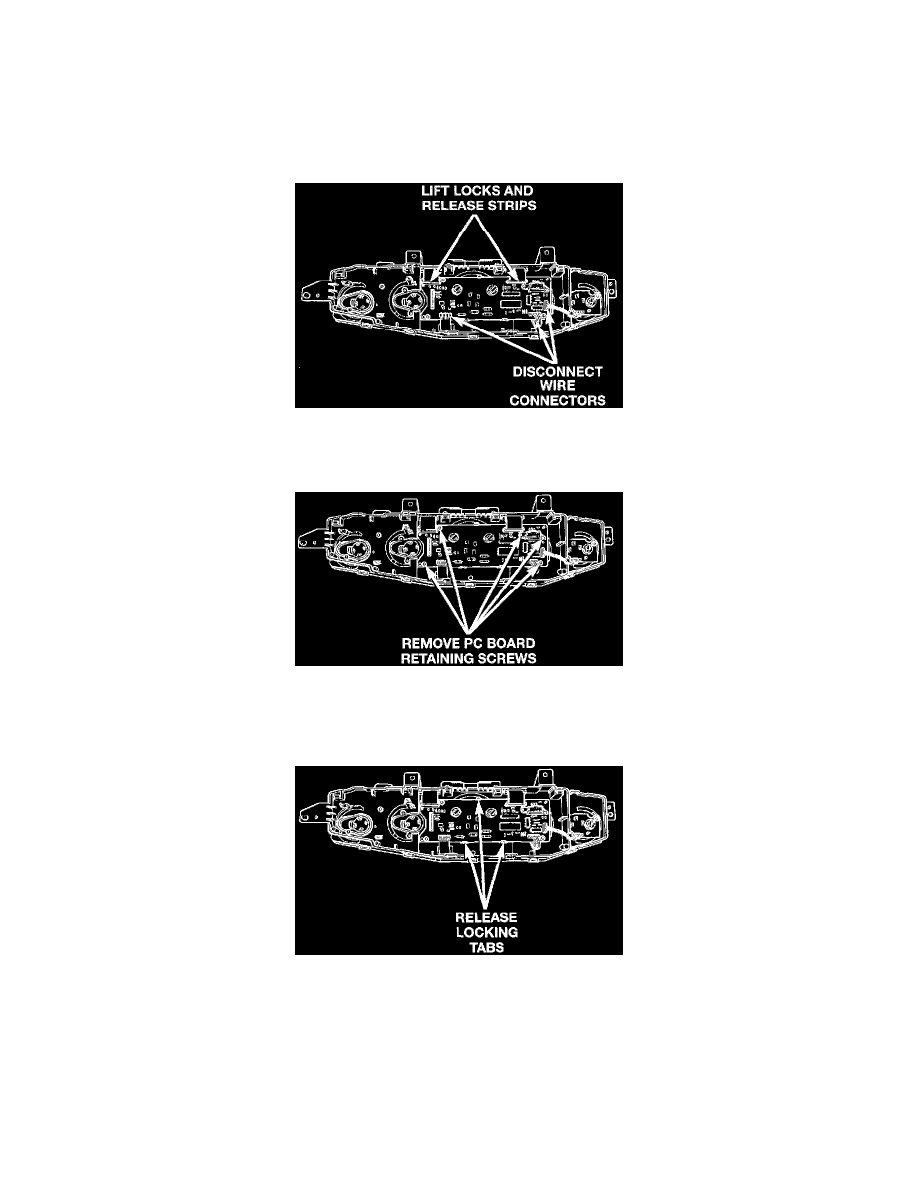 Instrument Panel Circuit Board: Service and Repair
Speedometer PC Board
REMOVAL
1. Open hood.
2. Disconnect and isolate the negative battery cable.
3. Remove cluster. Refer to Instrument Cluster Removal and Installation.
4. Remove four cluster back cover retaining screws and remove the cover.
Disconnect The Wire Connectors And Wire Strips
5. Disconnect the wire connectors and two wire strips from the speedometer printed circuit board.
Speedometer PC Board Retaining Screws
6. Remove three printed circuit board retaining screws and remove two screws located at the base of the connector.
7. Loosen the screws on the fuel and temp printed circuit board to allow the speedometer printer circuit board to be removed.
Remove Speedometer PC Board
8. Release locking tabs and remove speedometer PC board.
INSTALLATION
-
For installation, reverse the above procedures.
< PREV PAGE
NEXT PAGE >