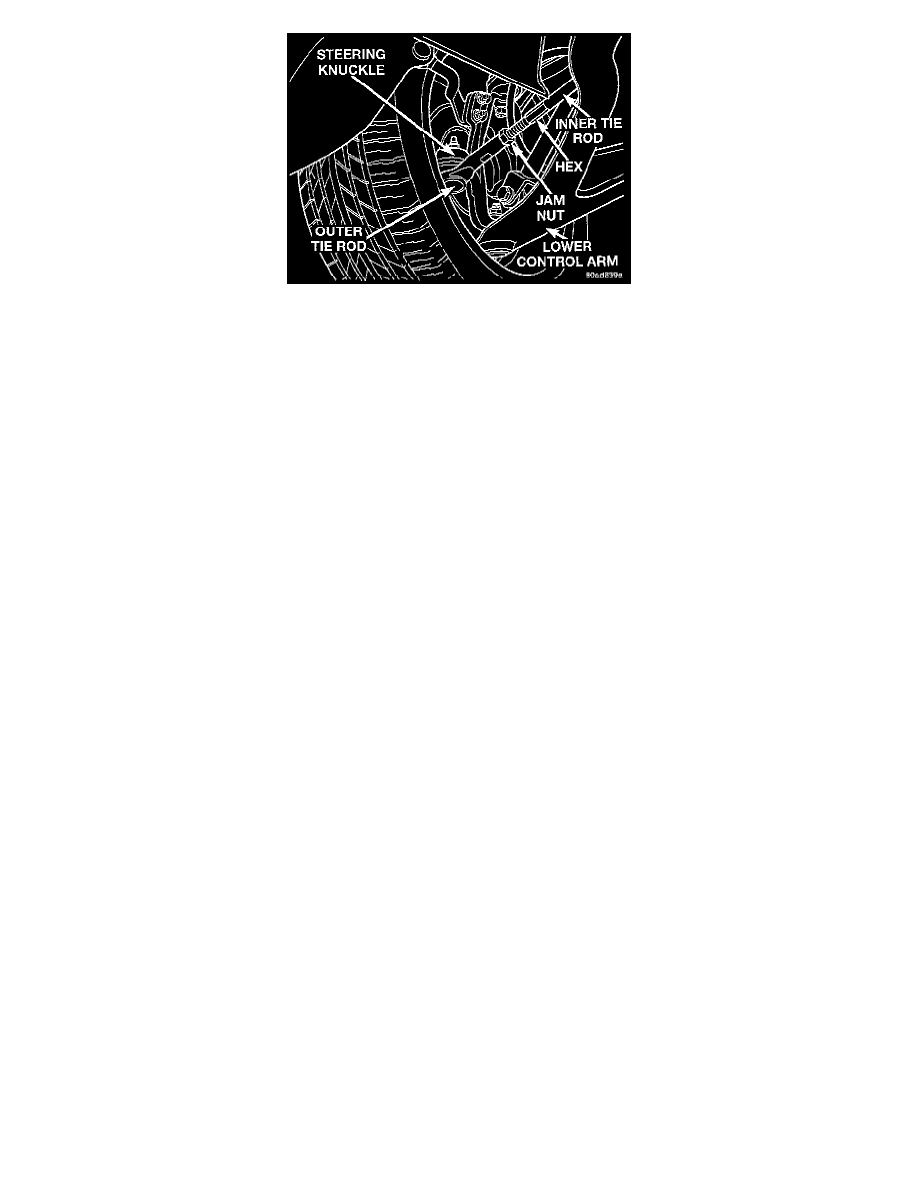 3. Loosen inner to outer tie rod jam nut.
CAUTION:  
-
Do not twist inner tie rod to steering gear rubber boots during this adjustment.
-
The tie rod on this vehicle is an appearance item. When using a tool on the hex of the tie rod be extremely careful not to damage the paint
on the tie rod.
4. Using the hex on the tie rod, rotate the tie rod in the direction required to obtain specified individual wheel toe position. 
CAUTION:  To ensure the inner to outer tie rod jam nut does not loosen it must be tightened to the required torque specification after setting
the toe.
5. Torque inner tie rod to outer tie rod jam nut to 75 Nm (55 ft. lbs.).
6. Adjust steering gear to inner tie rod boots at inner tie rod so boots are not twisted. Then install steering gear boot to inner tie rod boot clamp at
tie rod.
7. Remove steering wheel clamp.
8. Remove all alignment equipment from the vehicle.