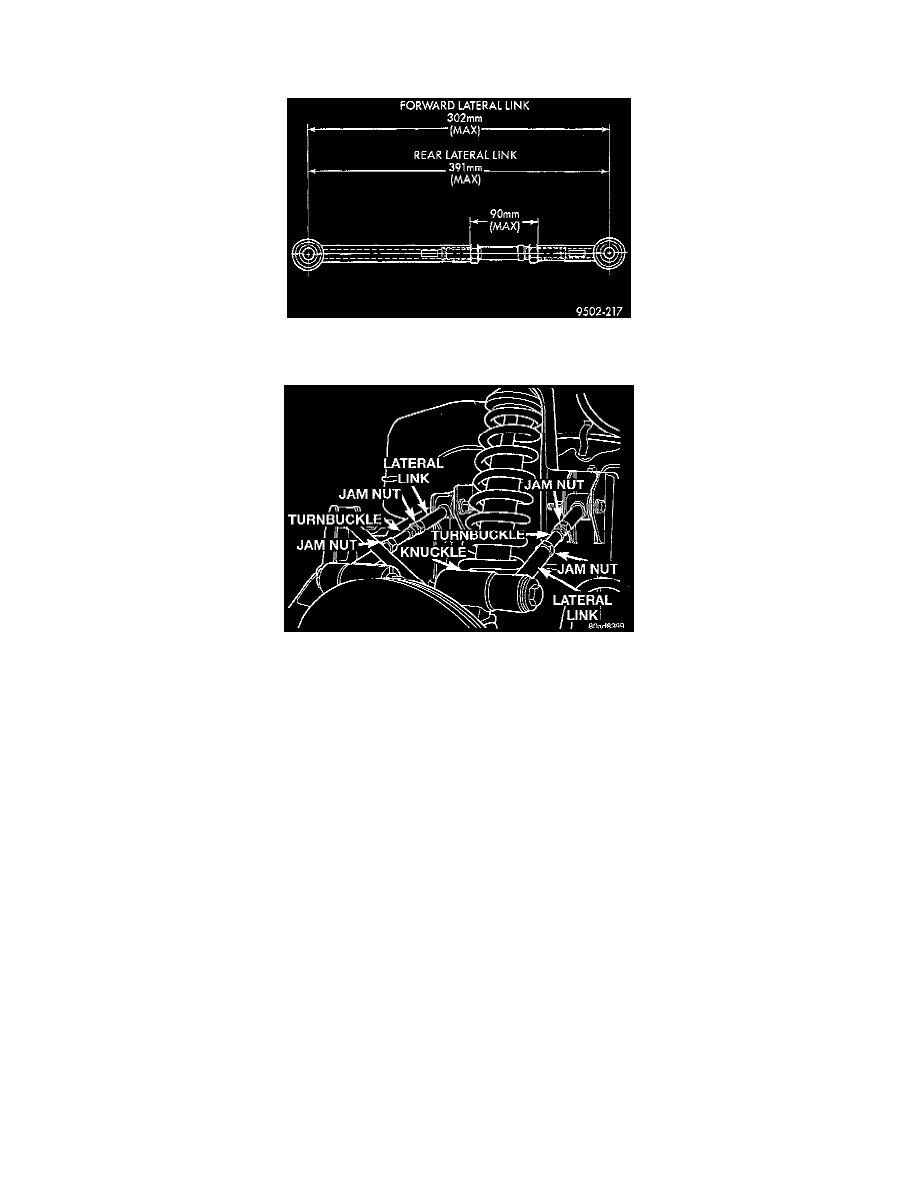 Alignment: Service and Repair
Rear Alignment
CAUTION:  When setting rear camber on this vehicle, the maximum lengths of the lateral links at the locations shown must not be exceeded. If these
lengths are exceeded inadequate retention of the turnbuckle to the inner and outer link may result.
CAMBER ANGLE 
The rear camber angle on this vehicle is adjustable. The camber angle on the rear suspension is adjusted using the turnbuckles on the lateral links.
By rotating both of the turnbuckles either inward or outward, the same number of turns at the same time, the top of the knuckle is moved inward or
outward thus changing the camber angle of the knuckle. The lateral links are also used to adjust real toe. When doing an alignment though, the
camber angle is to be set first and then the rear toe.
CASTER ANGLE 
The rear caster angle on this vehicle is not measured when performing a wheel alignment. The caster angle on this vehicle is also not adjustable.