< PREV PAGE
NEXT PAGE >
Prowler V6-3.5L VIN G (1999)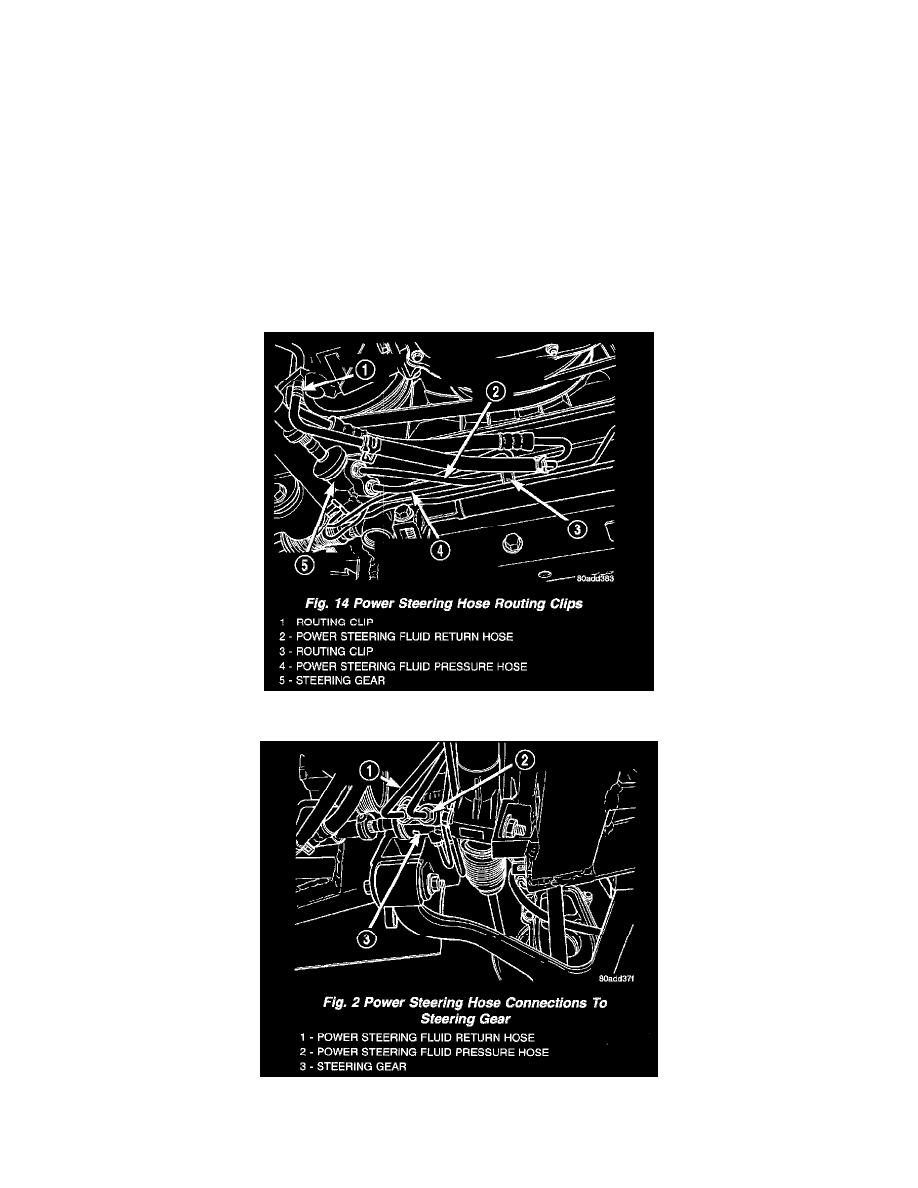 Power Steering Line/Hose: Service and Repair
Power Steering Fluid Pressure Hose
Removal
WARNING:  The power steering oil, and the engine may be extremely hot if engine has been running. Do not start engine with any loose or
disconnected hoses. Be sure that when the power steering hoses are installed on the vehicle. They do not contact any vehicle components that
may cause abrasion and failure of the hose.
NOTE:  Cap all open ends of power steering hoses, power steering pump fittings and steering gear ports. This will prevent the entry of foreign material
into the components during servicing.
1. Raise vehicle on jackstands or centered on a frame contact type hoist.
NOTE:  Discard the 2 two piece routing clips after removal from power steering hoses. These routing clips are not to be reused, new routing clips
must be used when power steering hoses are installed. The third one piece clip is reuseable and must be reinstalled.
2. Remove the 3 routing clips holding the power steering fluid pressure and return hose together.
3. Remove power steering fluid pressure hose from steering gear. Allow power steering fluid to drain from hose.
4. Lower vehicle. 
< PREV PAGE
NEXT PAGE >