< PREV PAGE
NEXT PAGE >
Prowler V6-3.5L VIN G (1999)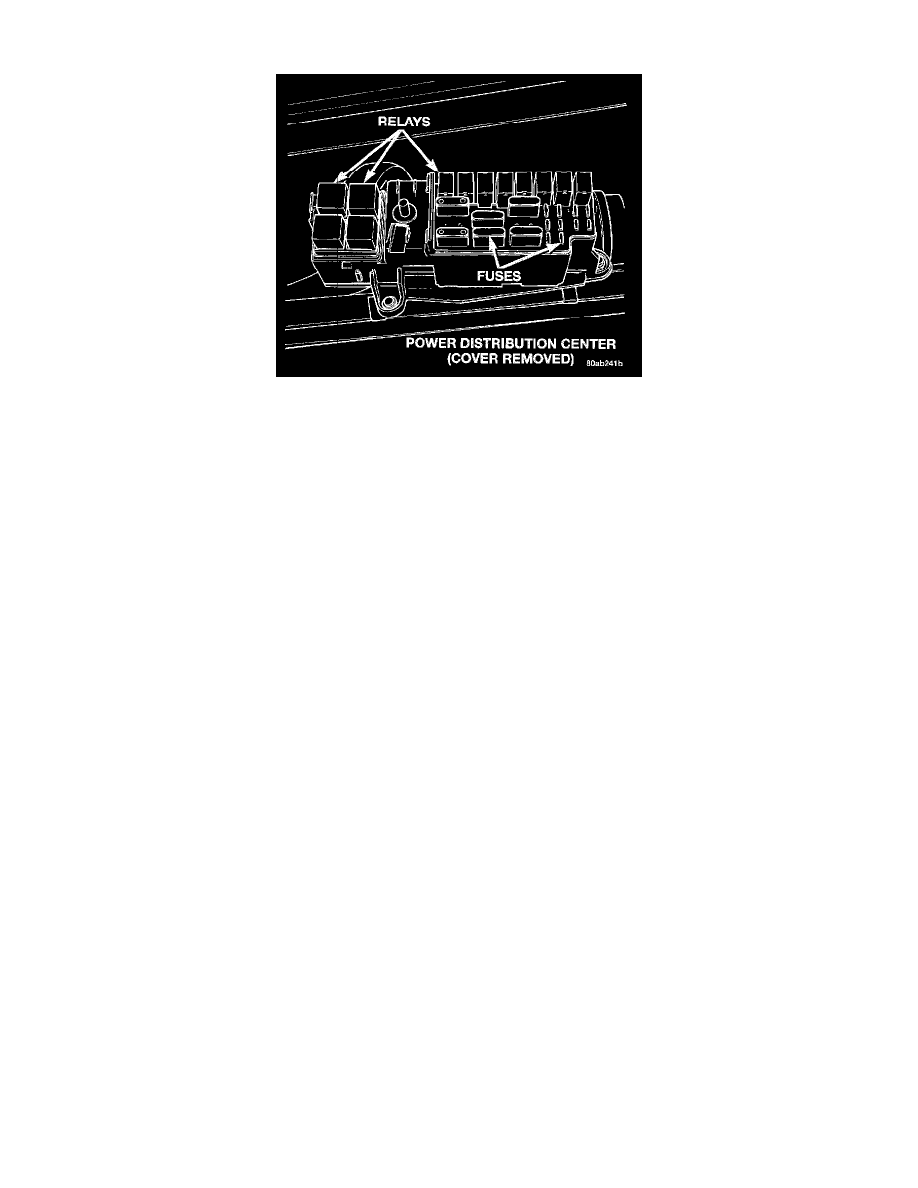 Automatic Shut Down (ASD) Relay: Service and Repair
Power Distribution Center(PDC)
The relay is located in the Power Distribution Center (PDC). The PDC is located on the driver's side of vehicle, behind the body side panel in the
engine compartment. For the location of the relay within the PDC, refer to the PDC cover for location. Check electrical terminals for corrosion and
repair as necessary.
< PREV PAGE
NEXT PAGE >