< PREV PAGE
NEXT PAGE >
Prowler V6-3.5L VIN G (1999)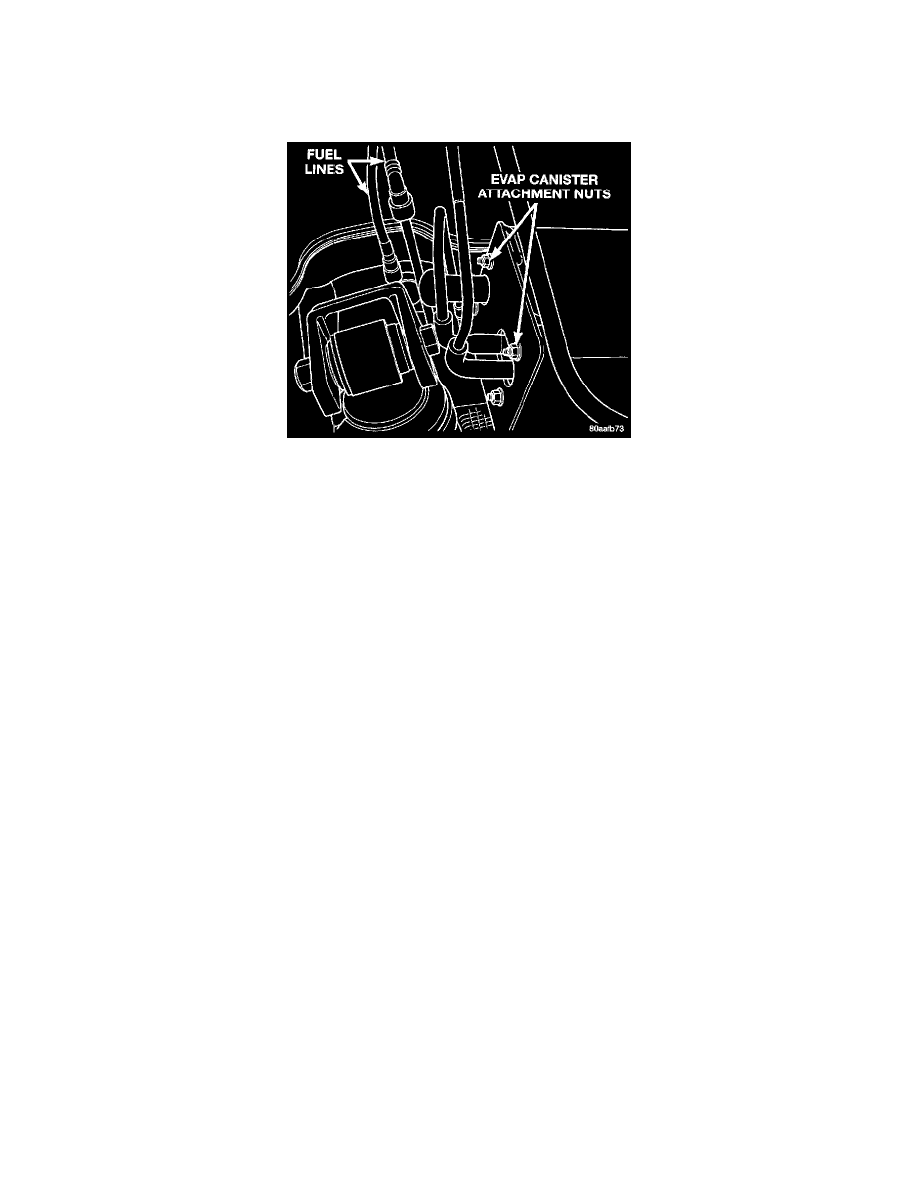 Evaporative Emission Control Canister: Description and Operation
EVAPORATIVE EMISSIONS CHARCOAL CANISTER
All vehicles use a sealed, maintenance free, evaporative (EVAP) canister. Fuel tank pressure vents into the canister. The canister temporarily holds
the fuel vapors until intake manifold vacuum draws them into the combustion chamber. The Powertrain Control Module (PCM) operates the
canister through the EVAP purge solenoid. The PCM purges the canister at predetermined intervals and engine conditions.
EVAP Canister
The canister mounts to a bracket that mounts to the frame rail near the right rear wheel. The canister protrudes through the top of the bracket. The
vacuum and vapor tube connect to the top of the canister.
< PREV PAGE
NEXT PAGE >