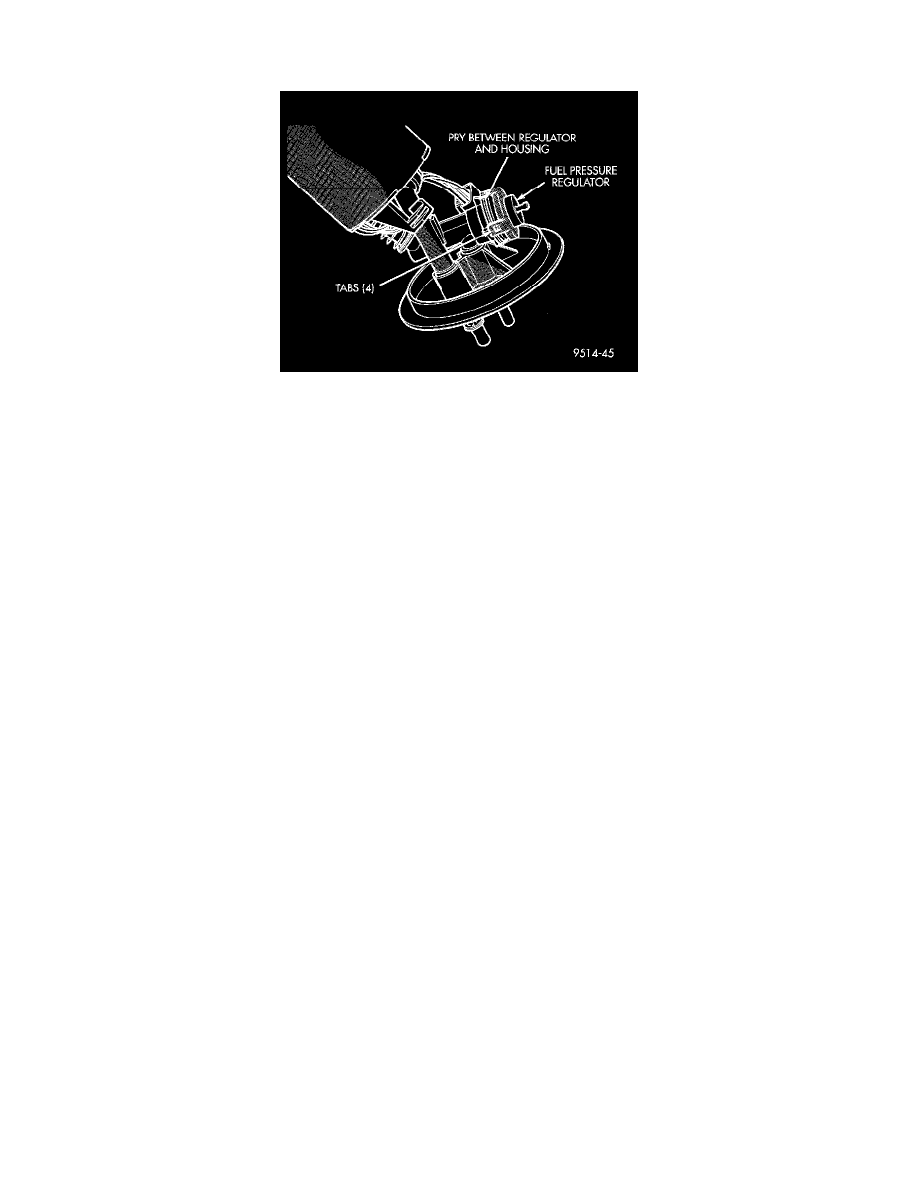 Fuel Pressure Regulator: Description and Operation
FUEL PRESSURE REGULATOR - 1999
Fuel Pressure Regulator - 1999
The fuel system uses a nonadjustable pressure regulator that maintains fuel system pressure at approximately 338 kPa (49 psi). The fuel pressure
regulator contains a diaphragm, calibrated spring and a fuel return valve. The spring pushes down on the diaphragm and closes off the fuel return
port. System fuel pressure reflects the amount of fuel pressure required to open the return port.
The pressure regulator is a mechanical device that is NOT controlled by the PCM or engine vacuum.
The fuel pressure regulator is part of the fuel pump module.