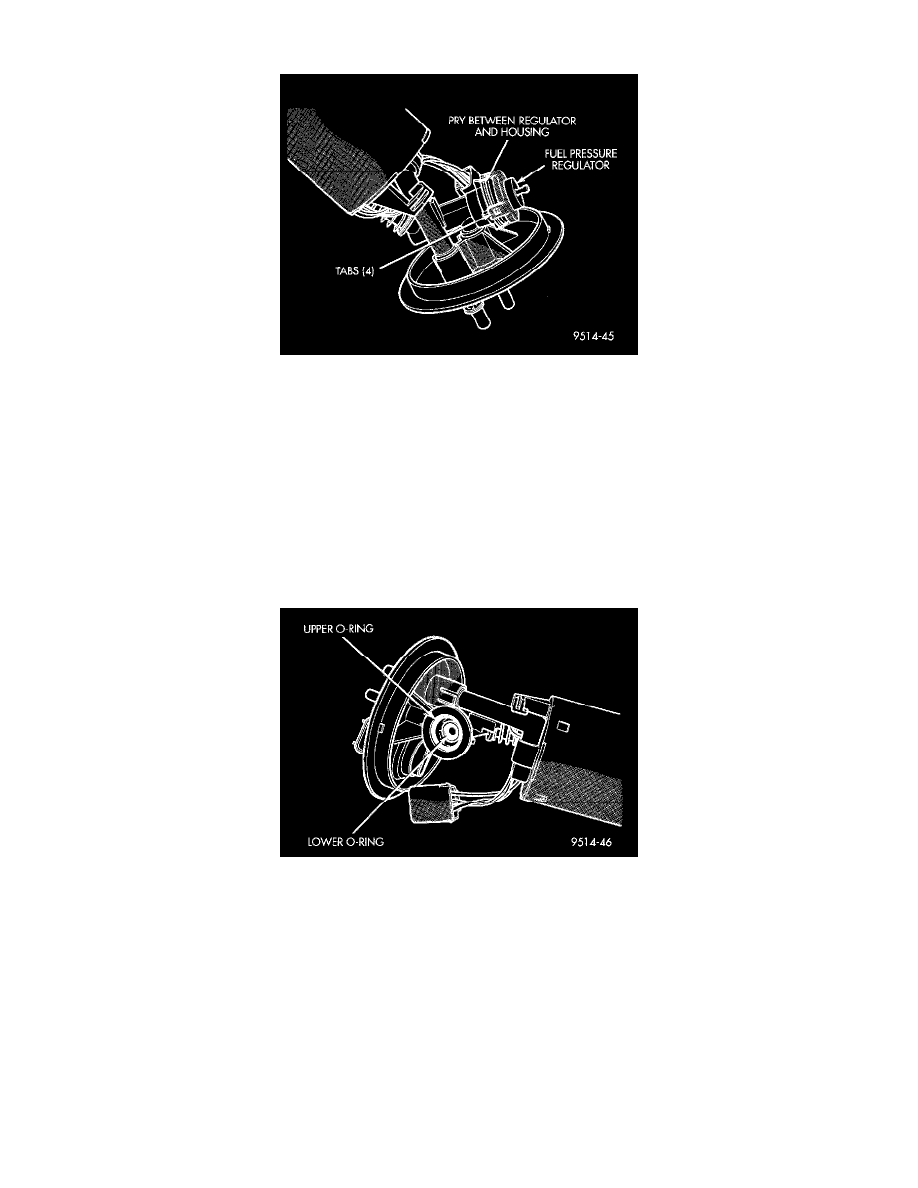 Fuel Pressure Regulator: Service and Repair
Fuel Pressure Regulator - 1999
The fuel pressure regulator is part of the fuel pump module. Remove the fuel pump module from the fuel tank to access the fuel pressure regulator.
WARNING: FUEL SYSTEM PRESSURE MUST BE RELEASED BEFORE SERVICING ANY FUEL SYSTEM COMPONENT.
PERFORM THE FUEL SYSTEM PRESSURE RELEASE PROCEDURE. 
REMOVAL
1. Spread tangs on pressure regulator retainer.
2. Pry fuel pressure regulator out of housing.
3. Ensure both upper and lower O-rings were removed with regulator.
INSTALLATION
Fuel Pressure Regulator O-rings
1. Lightly lubricate the O-rings with clean engine oil and place them into opening in pump module.
2. Push regulator into opening in pump module.
3. Fold tangs on regulator retainer over tabs on housing.