< PREV PAGE
NEXT PAGE >
Prowler V6-3.5L VIN G (1999)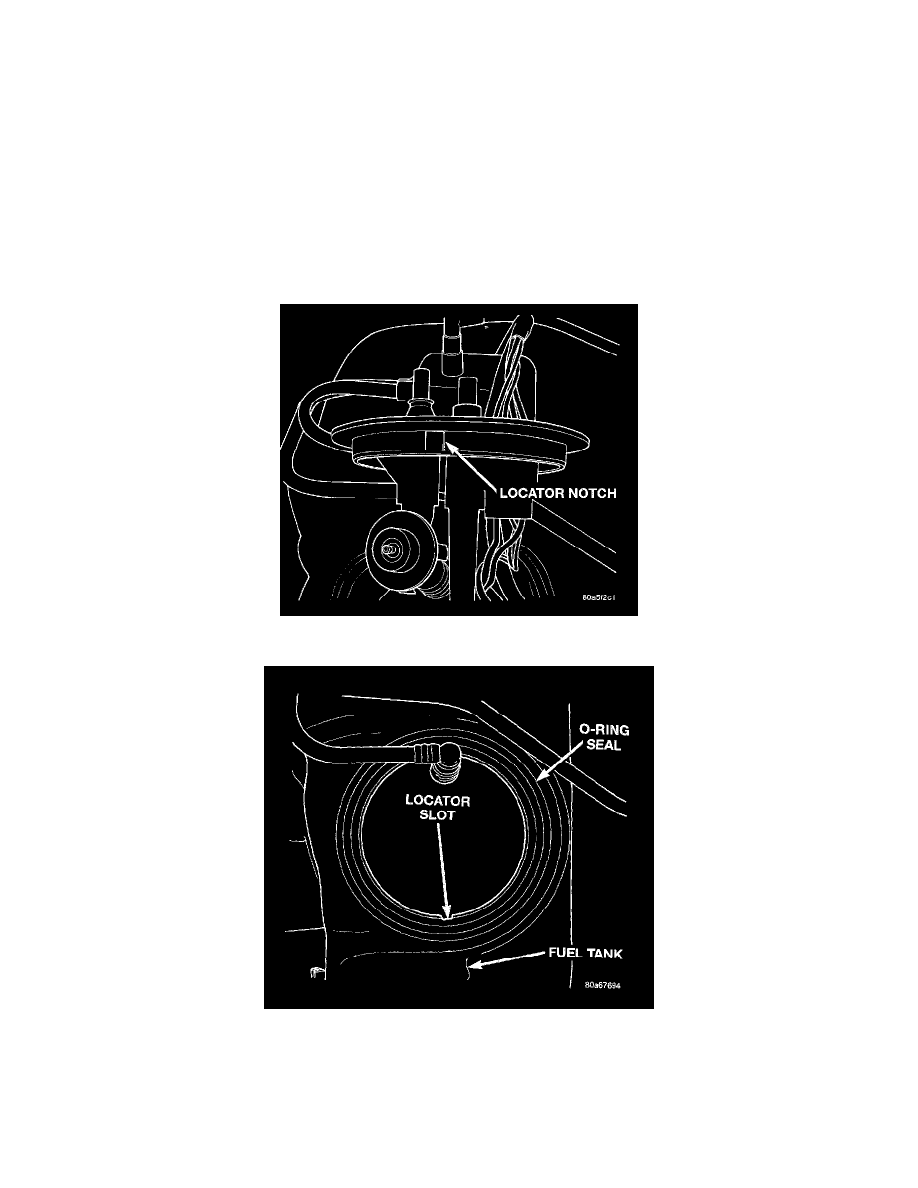 8. Mark the fuel pump module and fuel tank for assembly of parts.
9. Using Special Tool # 6856 Fuel Pump Module Ring Spanner, remove locknut to release pump module.
10. Loosen locknut until fuel pump module rises up from tank.
WARNING: THE FUEL PUMP RESERVOIR MAY CONTAIN FUEL. DO NOT SPILL FUEL WHILE REMOVING THE MODULE.
11. lb absorb possible fuel spillage, place shop towels around access opening. Without removing the module, tip it backwards to allow fuel in the
reservoir to run down the side and back into the fuel tank.
12. The float arm of the level sensor catches on the inside of the tank while removing the module. Tilt the module to one side when removing from
tank.
13. Remove fuel pump module and gasket from tank.
14. Drain remainder of fuel from reservoir before servicing the pump module.
INSTALLATION
Fuel Pump Module Alignment Mark - Typical
Fuel Tank Alignment Mark - Typical
The fuel pump module has a locator notch that has to fit into the fuel tank to correctly align the to parts. Align the marks to correctly position the
pump module.
1. With a new gasket, insert the module straight into the tank to set float on bottom. Align marks on module and tank.
2. Seat module to tank by pushing the top down. Make sure the gasket does not s1ip over the outside or inside edge of the fuel tank lip. While
< PREV PAGE
NEXT PAGE >