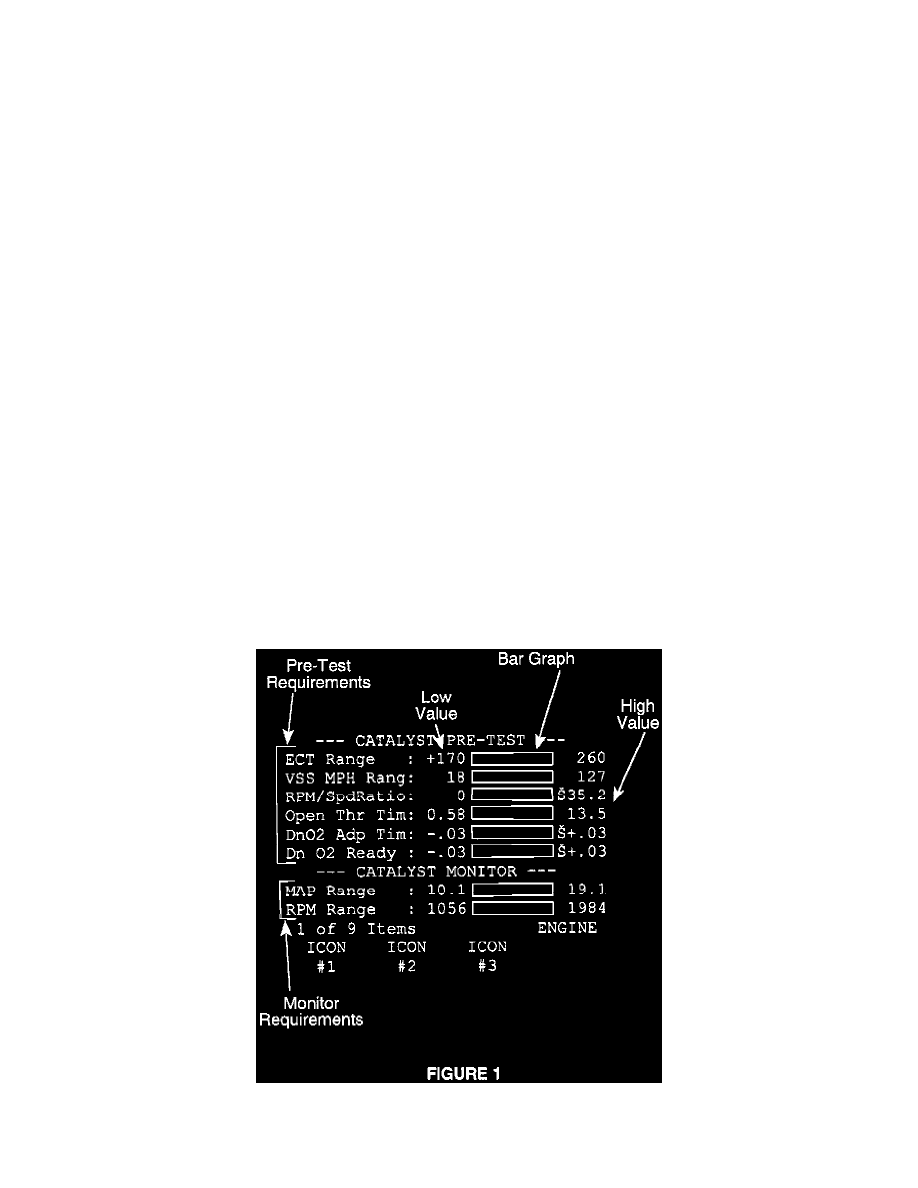 TIME ALLOWANCE:
Labor Operation No:
25-01-01-91
0.5 Hrs.
FAILURE CODE: XX - Service Adjustment
Repair Procedure
This bulletin involves operating the vehicle under specific parameters to run or complete the OBD monitors. The number of monitors applicable to a
vehicle will vary by type of vehicle and emissions application. In addition, the parameters to run each monitor will vary.
Preliminary Checks
1.
Perform a MIL bulb check by switching the ignition key "ON" (engine off). The MIL will illuminate as a bulb check. If the MIL does not
illuminate, repair the bulb or bulb circuit.
2.
Connect a DRB III(R) to the vehicle. Select DRB III(R) standalone, current model year diagnostics, engine, DTC's and related functions, read
DTC's.
3.
Verity that no emission related DTC's are present and that the MIL is not illuminated with the engine running.
NOTE:
EMISSION RELATED DTC'S AND MIL ILLUMINATION MAY PREVENT OTHER OBD MONITORS FROM RUNNING. DTC'S THAT
ILLUMINATE THE MIL MUST BE REPAIRED BEFORE ATTEMPTING TO RUN THE MONITORS.
OBD "CARB" Readiness Check
1.
With the DRB III(R) select engine, OBD II monitors, CARB Readiness Status.
2.
Read the monitor status. "YES" tells you that monitor has run and is ready for an I/M test, "NO" tells you that the monitor must be run. If all
monitors listed read "YES", the vehicle can be returned to the customer for completion of their I/M test. Only monitors that read "NO" must be run
to read "YES".
NOTE:
THE MONITORS LISTED IN THE OBD "CARB" READINESS SCREEN ARE THE ONLY ONES APPLICABLE FOR THE VEHICLE BEING
WORKED ON.
The vehicle must be operated in various conditions (speed, temperature, etc.) for the monitors to run. Each monitor includes a pre-test and monitor test
that can be viewed on the DRB III(R). The pre-test/monitor test screen lists all the preliminary parameters that must be met along with the running
parameters for that specific monitor to run. An example of one screen is shown in Figure 1.