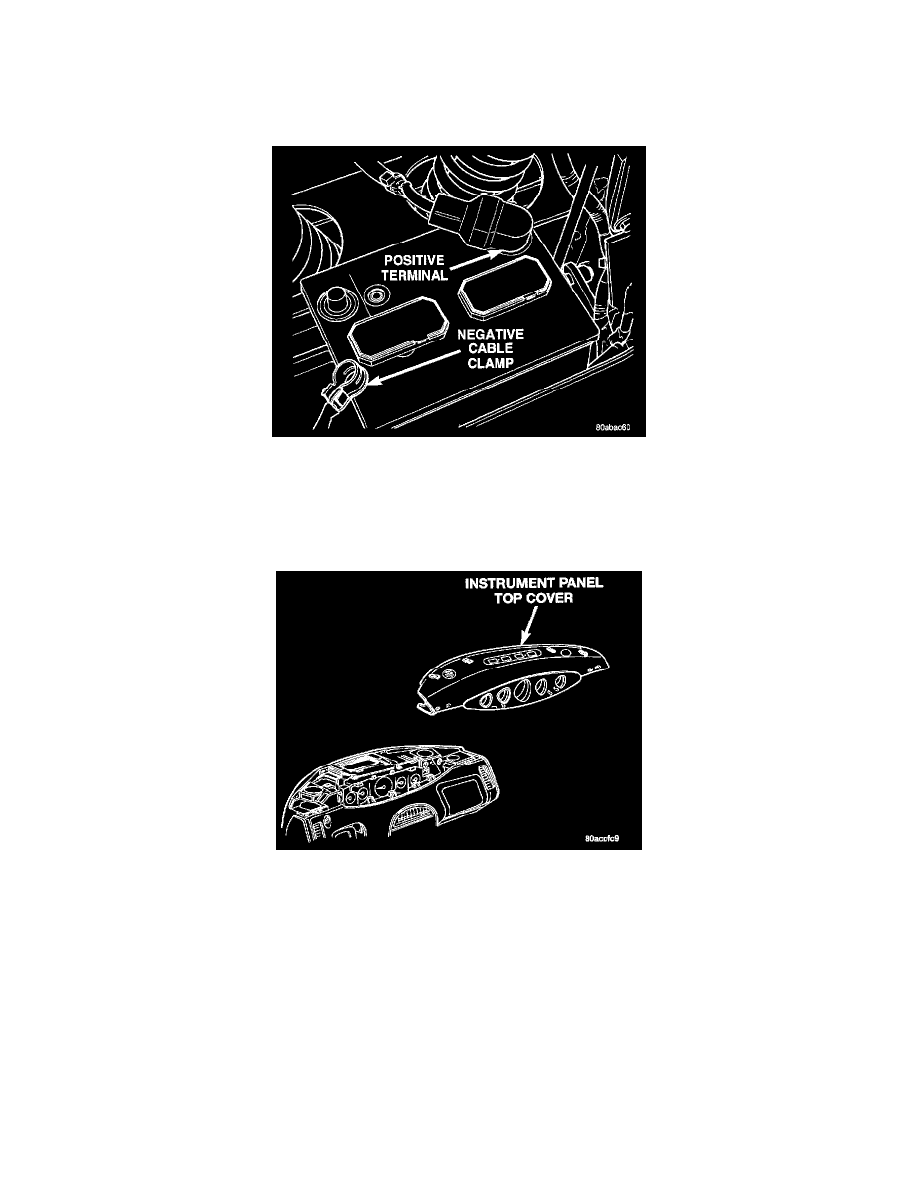 Air Bag: Service and Repair
Passenger Side Airbag Module Replacement
Deployed Module
REMOVAL
When removing a deployed module, rubber gloves, eye protection, and a long-sleeved shirt should be worn, as there may be deposits on the surface
which could irritate the skin and eyes.
1. Disconnect and isolate the battery negative cable.
2. Roll/fold airbag towards instrument panel.
3. Remove instrument panel top cover.