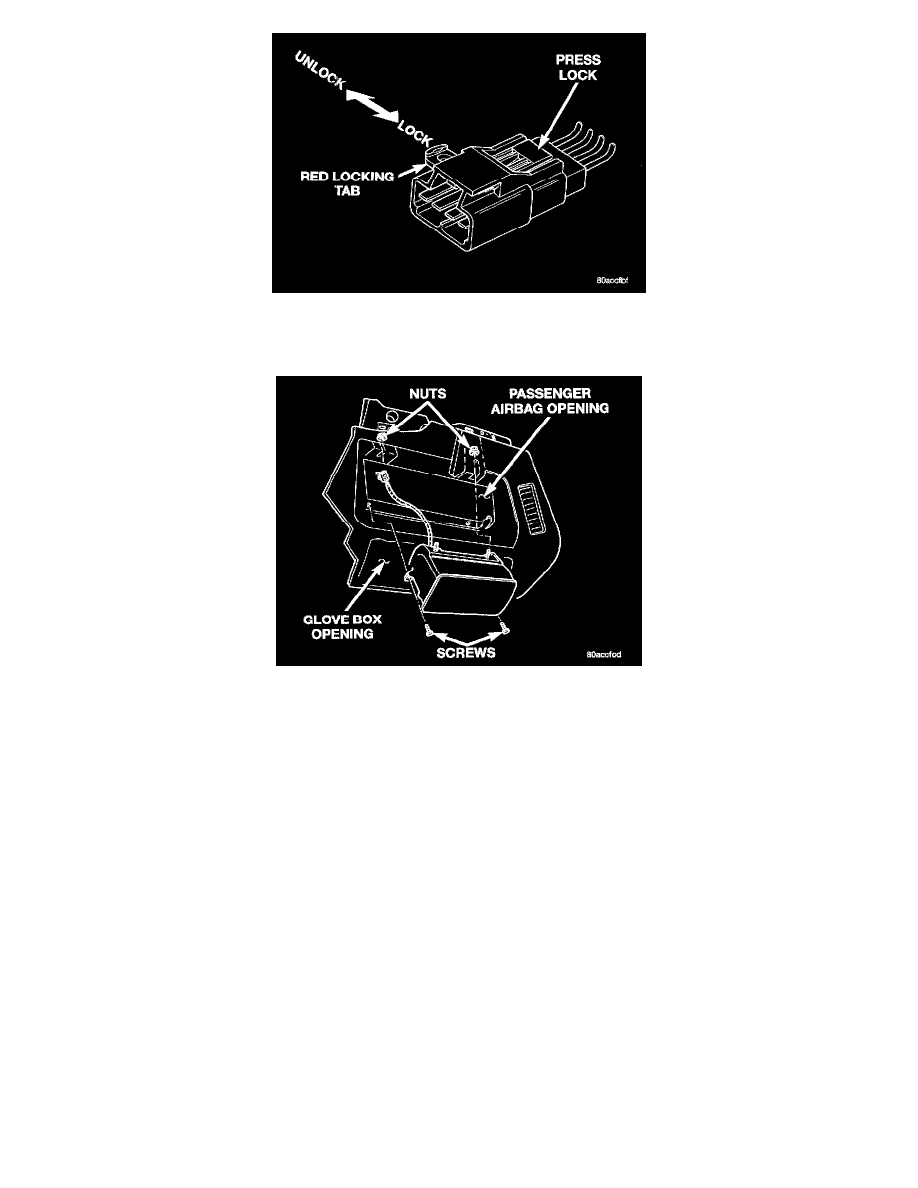 4. Lift module up until the wire connector is visible and disconnect the 6-way wire connector from module. Unlock the red locking tab and compress
lock to release the connector.
5. Open glove box door. Release the check cables, allowing the glove box door to lower.
6. Remove the two screws attaching the Passenger Airbag Module through the glove opening. Remove the two nuts attaching the Passenger Airbag
Module through the top cover access.
NOTE:  Before installation inspect for any other damaged components and repair or replace as necessary.
INSTALLATION
For installation, reverse the above procedures. 
-
Ensure that the red locking tab is in the lock position after installing the connector. 
-
Tighten the screws to 9.6 to 12 Nm (85 to 105 in. lbs.) torque. 
-
Tighten the nuts to 9.6 to 12 Nm (85 to 105 in. lbs.) torque. 
-
Do not connect battery negative cable. 
-
Refer to Diagnosis and Testing for Airbag System Test procedures.
Undeployed Module