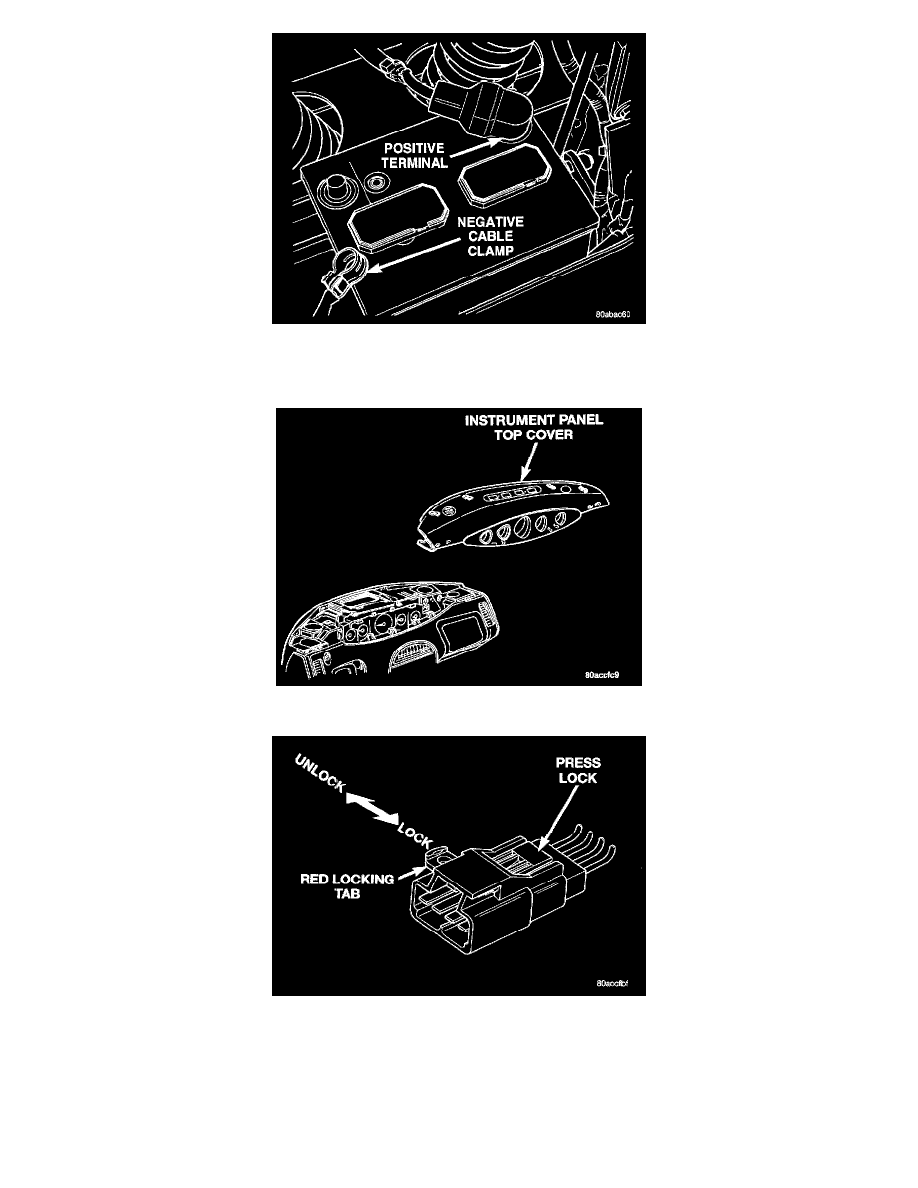 REMOVAL
When removing a module for any reason other than DEPLOYMENT.
1. Disconnect and isolate the battery negative cable.
2. Remove instrument panel top cover.
3. Lift module up until the wire connector is visible and disconnect the 6-way wire connector from module. Unlock the red locking tab and compress
lock to release the connector.
4. Open glove box door. Release the check cables, allowing the glove box door to lower.