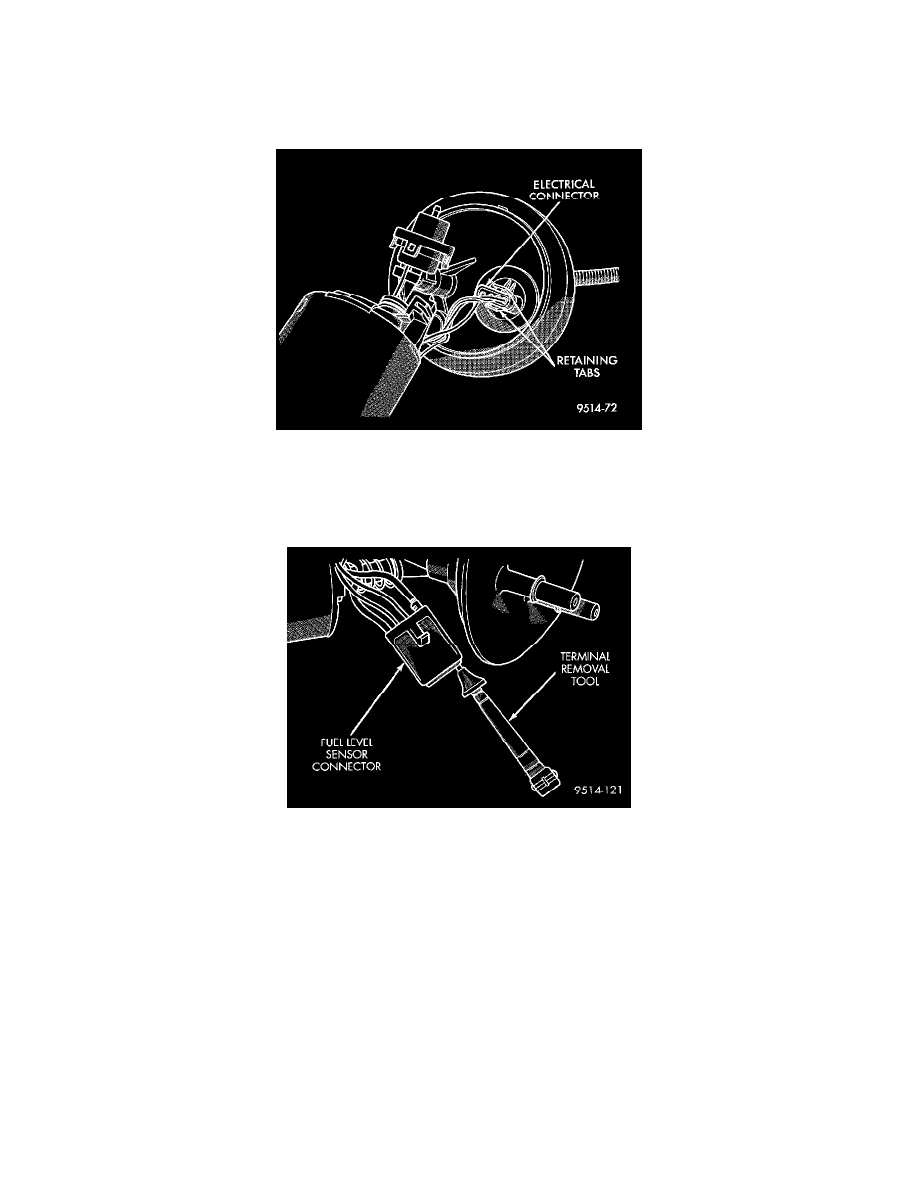 Fuel Level Sensor: Service and Repair
Fuel Level Sensor Replacement
REMOVAL
Remove fuel pump module. Refer to Fuel Pump Module.
Fuel Pump/Level Sensor Electrical Connector
1. Depress retaining tab and remove the fuel pump/level sensor connector from the BOTTOM of the fuel pump module electrical connector.
NOTE:  The pump module harness on TOP of flange is not serviceable or removable.
Terminal Removal Tool C-4334
2. Using Special Tool C-4334 terminal remover or equivalent, remove terminals from level sensor connector.