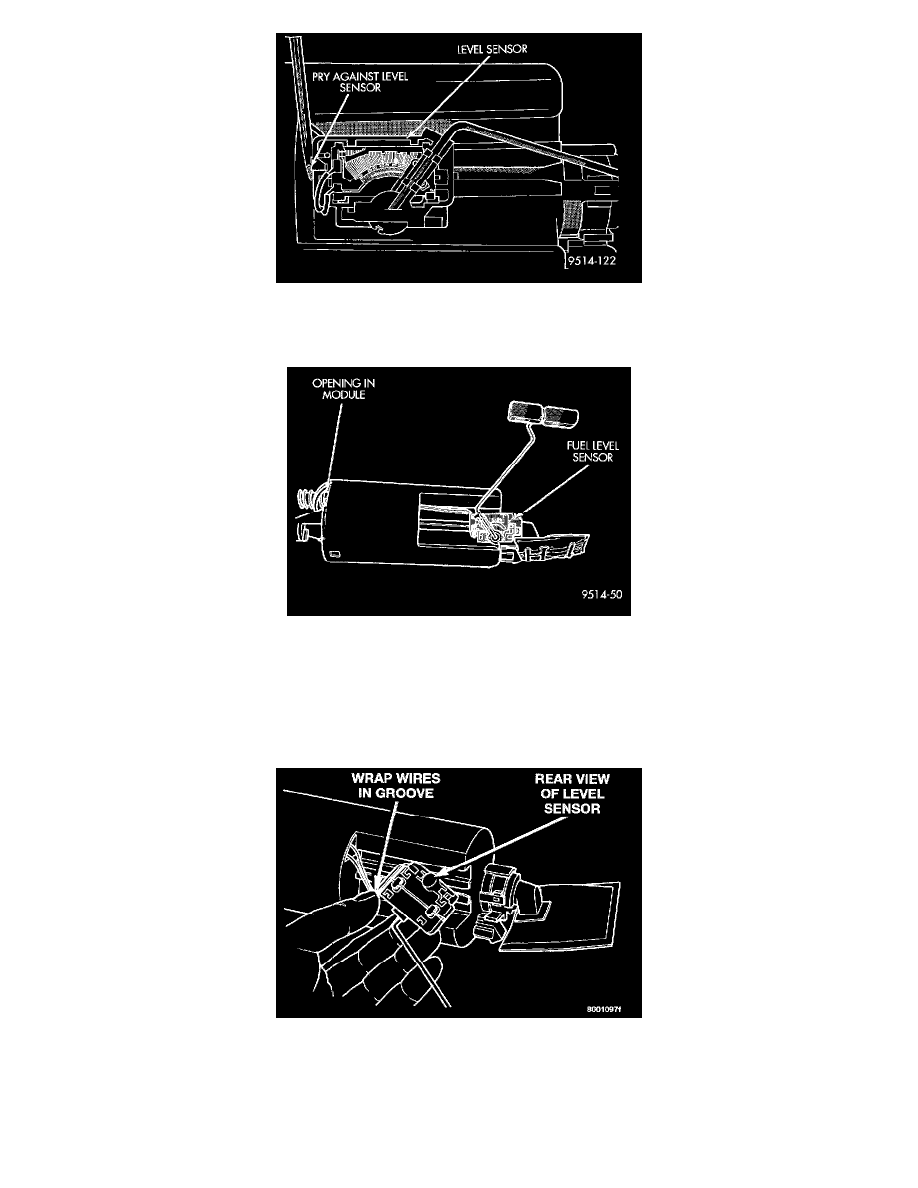 Loosening Level Sensor
3. Insert a screwdriver between the fuel pump module and the top of the level sensor housing. Push level sensor down slightly.
Level Sensor Removal/Installation
4. Slide level sensor wires through opening fuel pump module.
5. Slide level sensor out of channel in module.
INSTALLATION
1. Insert level sensor wires into bottom of opening in module.
Groove In Back Side Of Level Sensor
2. Wrap wires into groove in back of level sensor.