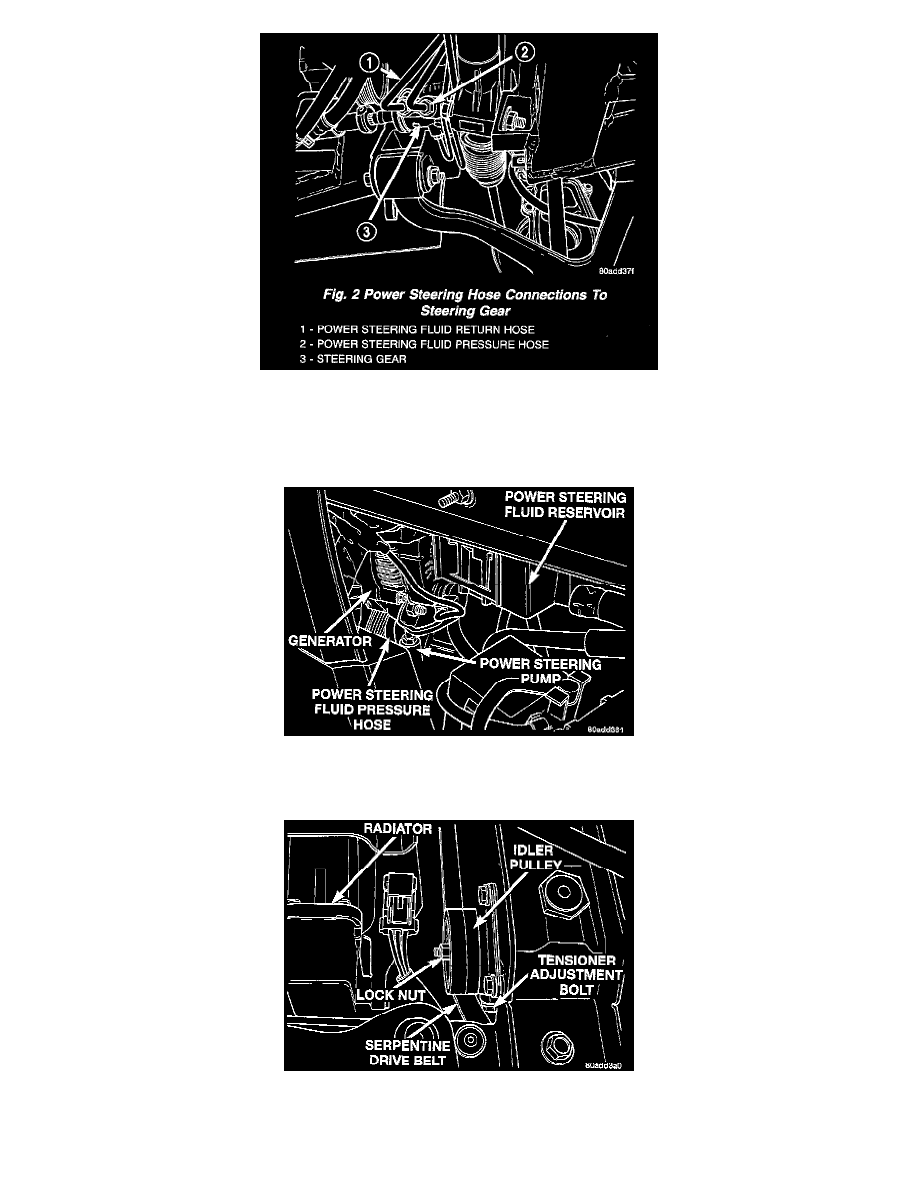 4. Install power steering fluid pressure and return hose on steering gear.
5. Be sure power steering hoses do not contact any areas that could cause abrasion to the hose, then tighten the tube nut on both hoses to a torque of 29
Nm (252 inch lbs.).
6. Install drive belt on power steering pump pulley.
7. Lower vehicle.
8. Install power steering pressure hose in outlet port of power steering pump. Tighten the power steering fluid pressure hose fitting to a torque of 34
Nm (25 ft. lbs.).
9. Correctly route the serpentine drive belt on remaining pulleys and belt tensioner. Correctly tension the serpentine drive belt.
10. Tighten locknut on idler pulley of serpentine drive belt tensioner.
11. Connect battery cable onto negative post on battery.