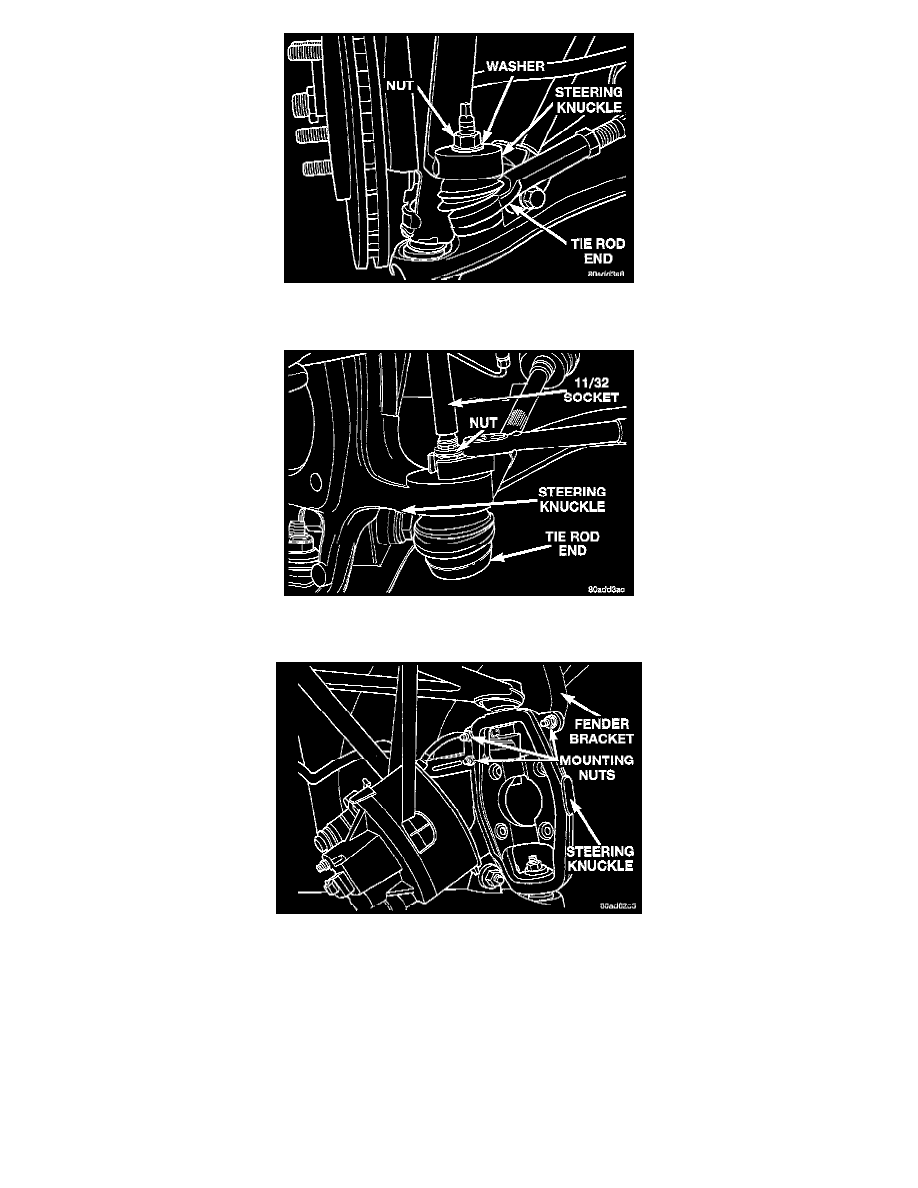 CAUTION:  To ensure the stud of the tie rod end is adequately pulled into the steering knuckle the washer must be installed between the nut and
the steering knuckle.
6. Install washer and nut attaching tie rod ends to steering knuckles. Tie rod end attaching nut is tightened and torqued using a crow foot and a 11/32
socket as shown. Tighten the tie rod end castle nuts to a torque of 51 Nm (38 ft. lbs.).
7. Install front fenders on steering knuckles. Install the 3 nuts mounting the fender bracket to the steering knuckles. Tighten the nuts to torque of 40
Nm (30 ft. lbs.).
NOTE:  If a new steering gear is being installed, turn the input shaft on the steering gear 1/2 turn to the left (counter clockwise). This is required to
correctly align the master spline on the steering gear input shaft with the master spline on the intermediate steering shaft coupler.
8. Align master spline on intermediate steering shaft coupler with master spline steering gear input shaft. Install the intermediate steering shaft coupler
on steering gear input shaft until fully seated.