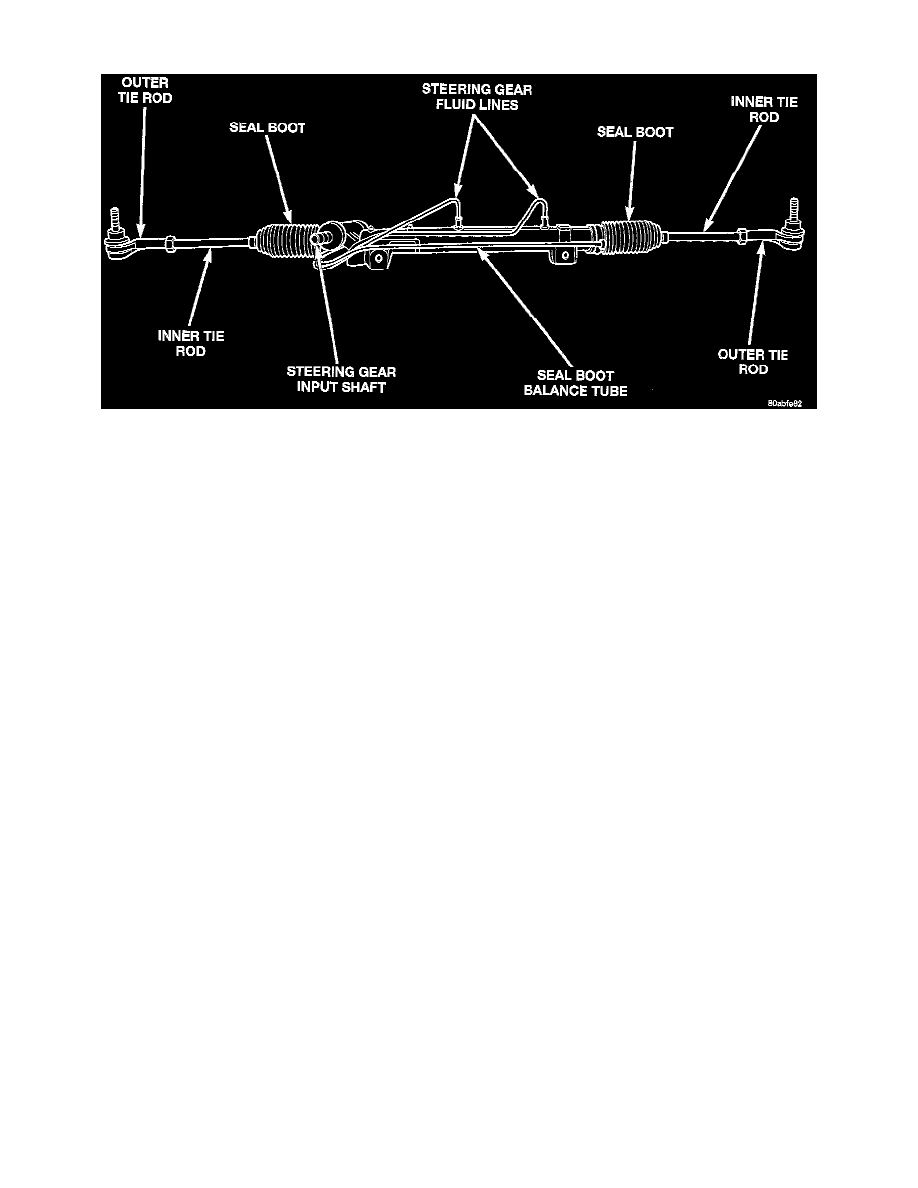 Steering Gear: Description and Operation
The power steering system consists of four major components one of which is the Power Steering Gear. Turning of the steering wheel is converted into
linear travel through the meshing of the helical pinion teeth with the rack teeth inside the steering gear. Power assist for the steering is provided by an
open center, rotary type control valve. It is used to direct oil from the power steering pump to either side of the integral rack piston inside the power
steering gear.
Road feel is controlled by the diameter of a torsion bar which initially steers the vehicle. As required steering effort increases, as in a turn. The torsion
bar twists, causing relative rotary motion between the rotary valve body and the valve spool. This movement directs oil behind the integral rack piston,
which, in turn, builds up hydraulic pressure and assists in the turning effort.
The power steering gear used on this vehicle is manufactured by TRW.
The steering gear used on this vehicle is not serviceable and no attempt should be made to perform service or adjustments of any type on the steering
gear. If the steering gear malfunctions or an oil leak occurs, the complete steering gear must be replaced.
The ratio of the steering gear used on this vehicle is 17 to 1.
A steering ratio of 17 to 1, means that for every 17 degrees of steering wheel rotation, the road wheel rotates 1 degree on its steering axis.
To maintain original production handling characteristics of this vehicle be sure that a steering gear of the same steering ratio is used, if the steering gear
ever requires replacement.