< PREV PAGE
NEXT PAGE >
Prowler V6-3.5L VIN G (1999)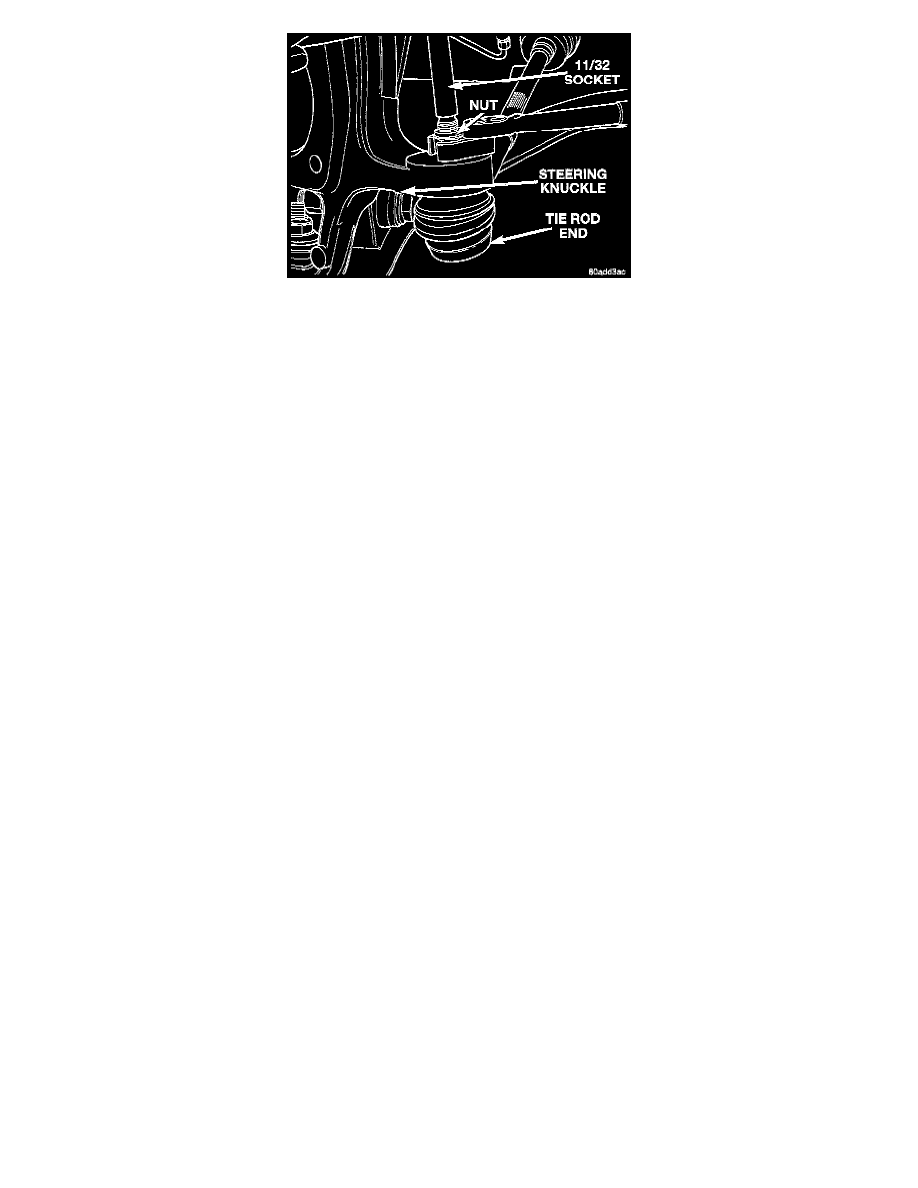 3. Install washer and nut attaching tie rod ends to steering knuckles. Tie rod end attaching nut is tightened and torqued using a crow foot and a 11/32
inch socket as shown. Tighten the tie rod end castle nuts to a torque of 61 Nm (38 ft. lbs.).
4. Install front fender on steering knuckle. Install the 3 nuts mounting the fender bracket to the steering knuckle. Tighten the nuts to a torque of 40
Nm (30 ft. lbs.).
5. Install wheel and tire.
6. Tighten the wheel mounting stud nuts in proper sequence until all nuts are torqued to half the specification. Then repeat the tightening sequence to
the full specified torque of 122 Nm (90 ft. lbs.).
7. Install the center cap on the wheel
8. Lower the vehicle.
9. Adjust the front wheel toe on vehicle.
< PREV PAGE
NEXT PAGE >