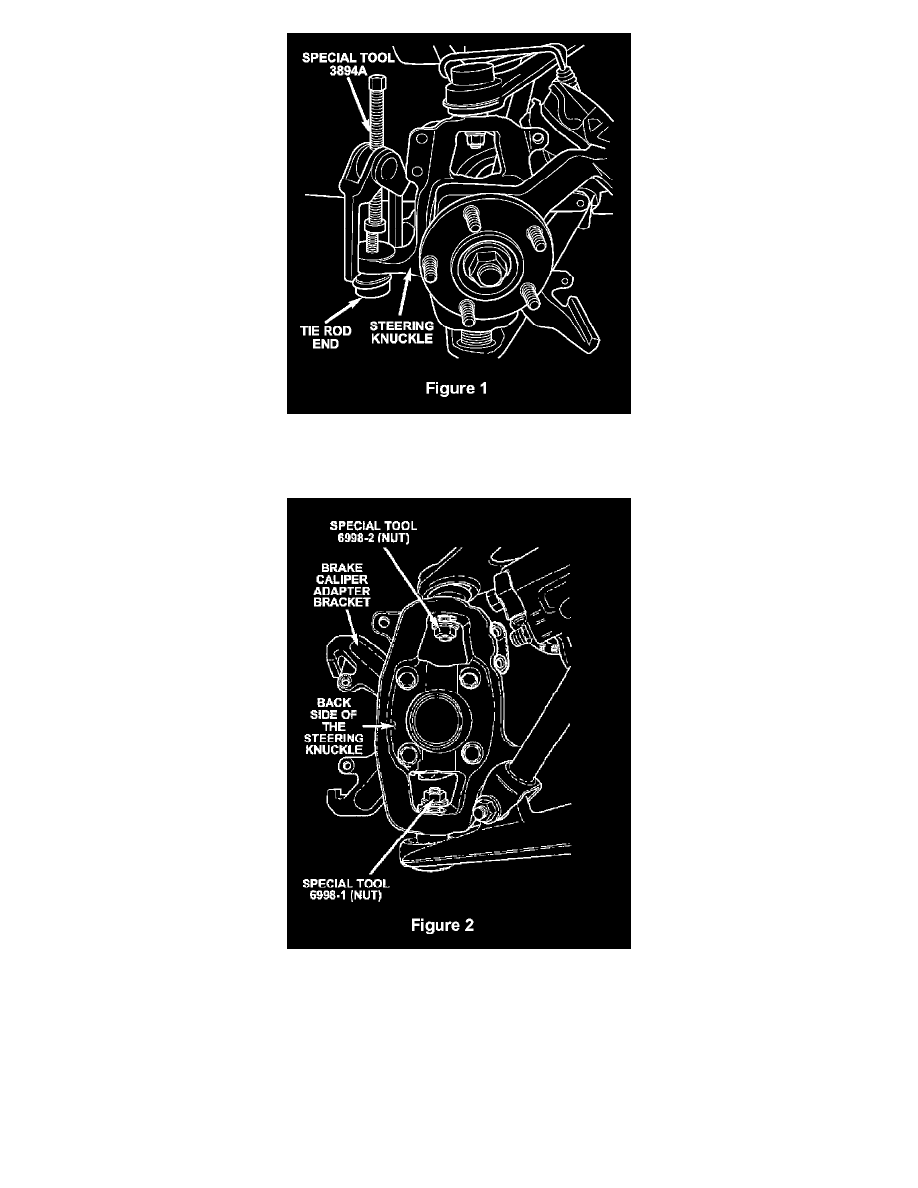 9.
Install special tool 3894A as shown in Figure 1. Tighten the tool to disconnect the tie rod from the steering knuckle.
10.
Remove the upper and lower ball joint nuts. Discard the upper ball joint nut and save the lower ball joint nut.
11.
Loosely install the special tool nuts onto the ball joint studs (Figure 2).
NOTE:
Special tool nut 6998-1 fits the lower ball joint stud and 6998-2 fits the upper ball joint stud.