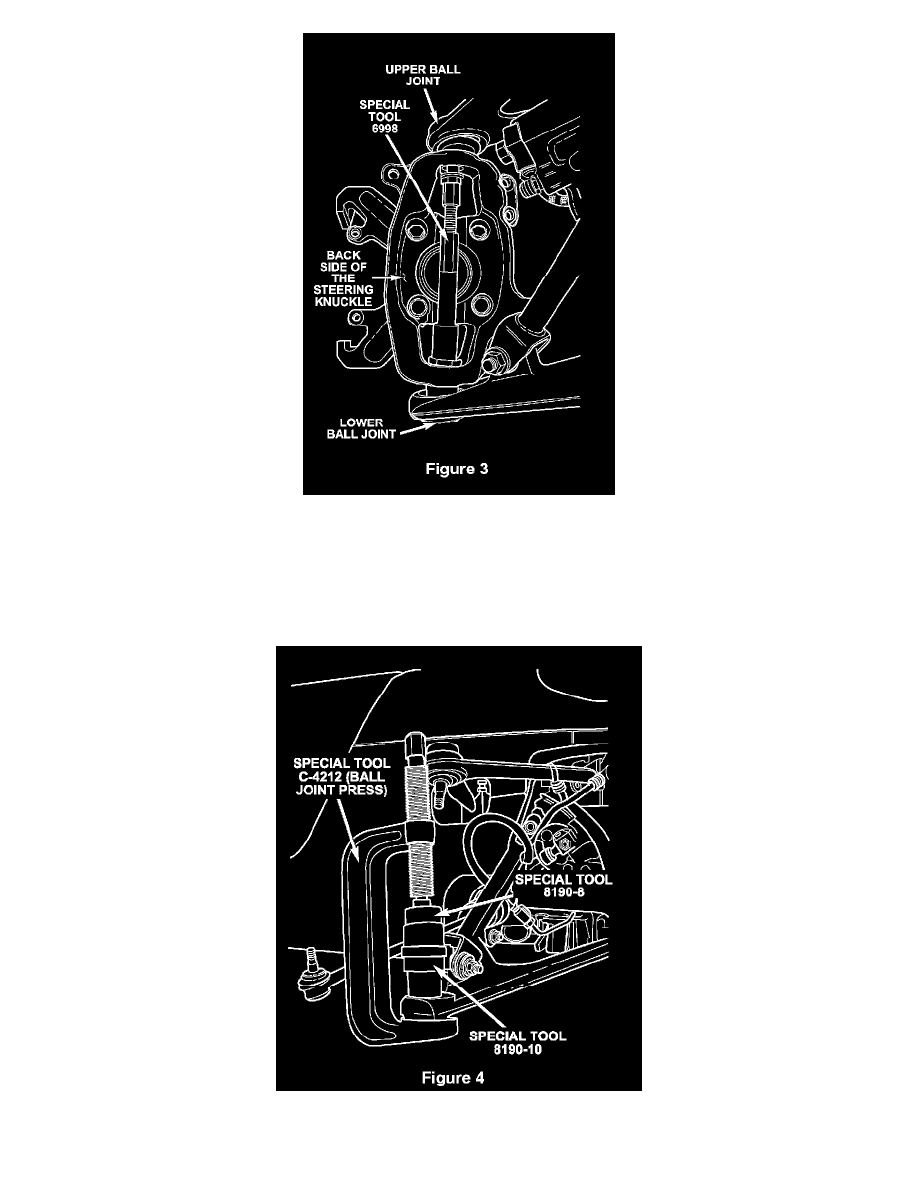 12.
Install special tool 6998 as shown in Figure 3.
13.
Carefully tighten the tool until both ball joints disengage from the steering knuckle.
14.
Remove the special tool 6998 and special tool nuts 6998-1 and 6998-2.
15.
Remove the steering knuckle from the vehicle.
16.
Install the ball joint press (C-4212) onto the lower ball joint as shown in Figure 4.