< PREV PAGE
NEXT PAGE >
Prowler V6-3.5L VIN G (1999)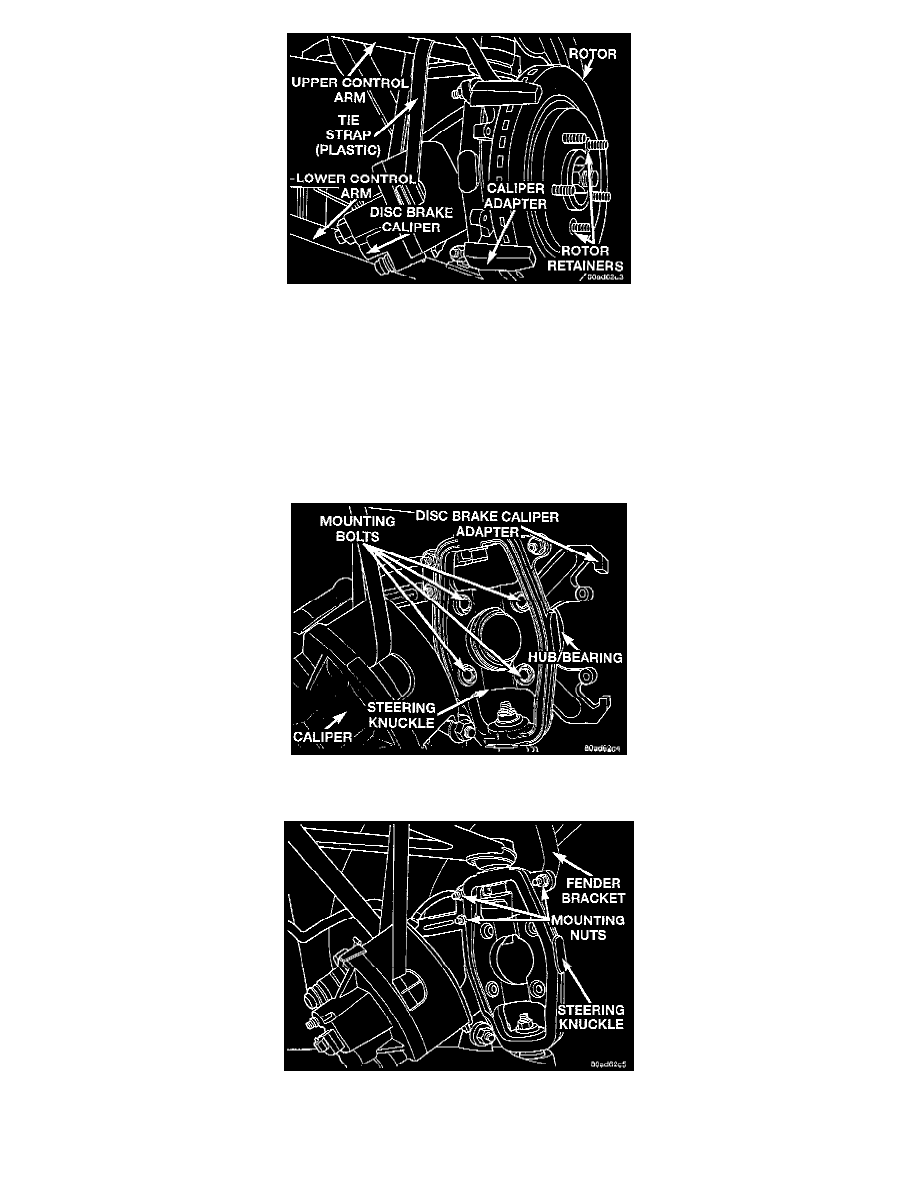 NOTE:  The upper control arm on this vehicle has a clear-coat finish applied to it. When hanging the disc brake caliper from the control arm do not
use wire or any similar material that would damage the clear-coat finish. A plastic tie strap as shown is a suitable method of supporting the disc
brake caliper.
6. Support the disc brake caliper firmly by hanging it from the upper control arm using a tie strap. Do not let the flex hose support the weight of the
brake caliper, damage to the flex hose can occur.
NOTE:  If rotor retainers are on the wheel mounting studs they must be remove before attempting to remove rotor. They do not need to be
reinstalled when rotor is installed.
7. Remove the rotor from the hub/bearing.
8. Remove the 4 bolts mounting the hub/ bearing and the caliper adapter to the steering knuckle
9. Remove the hub/bearing and the caliper adapter from the steering knuckle.
10. Remove the 3 nuts mounting the fender bracket to the steering knuckle. Remove the fender from the steering knuckle.
< PREV PAGE
NEXT PAGE >