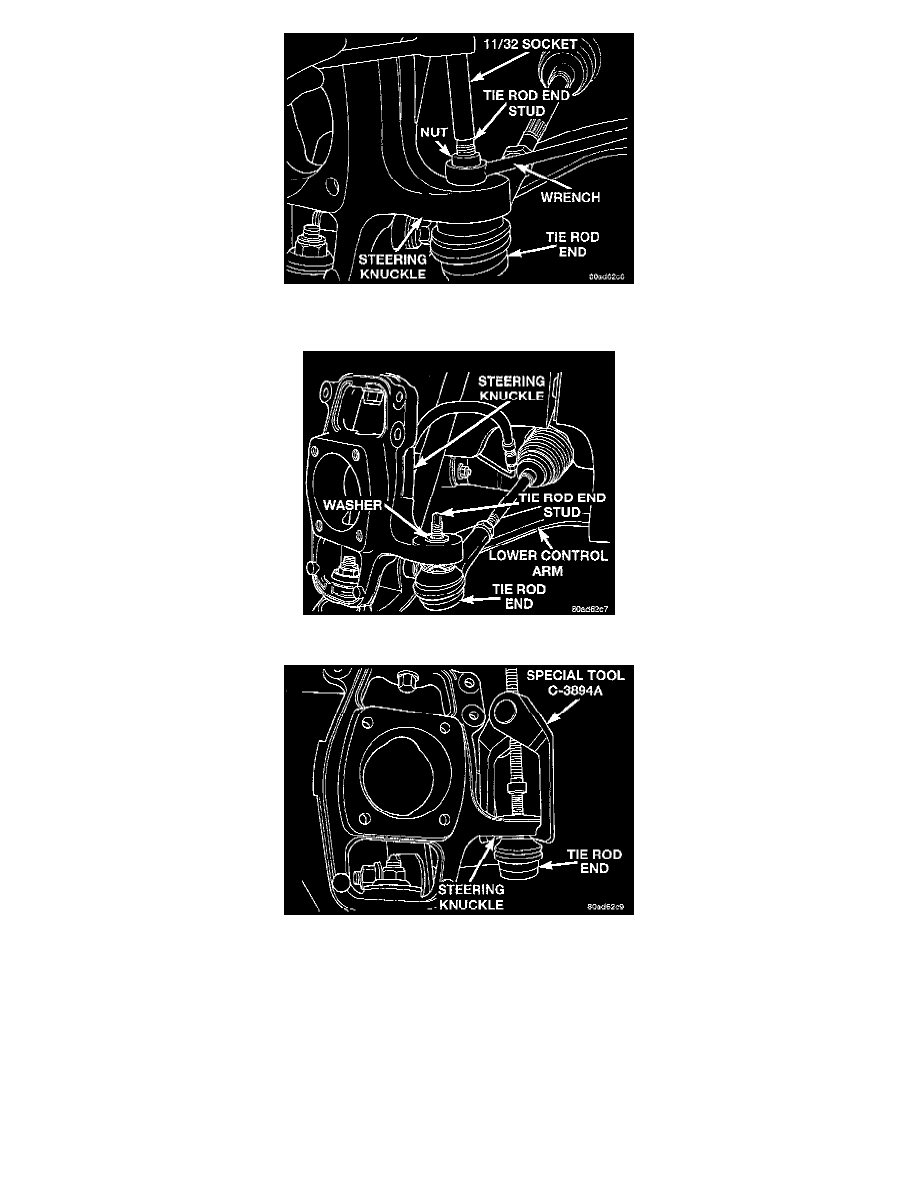 11. Remove the nut attaching the outer tie rod end to the steering knuckle. Nut is to be removed using the following procedure. Hold the tie rod end
stud from rotating with a 11/32 socket while loosening and removing the nut with a wrench.
12. Remove the washer from the stud of the outer tie rod end.
13. Remove the outer tie rod from the steering knuckle using Puller, Special Tool C-3894-A, or equivalent.
NOTE:  The lower ball joint to steering knuckle attaching nut is not be reused. Discard the attaching nut after it is removed.