< PREV PAGE
NEXT PAGE >
Prowler V6-3.5L VIN G (1999)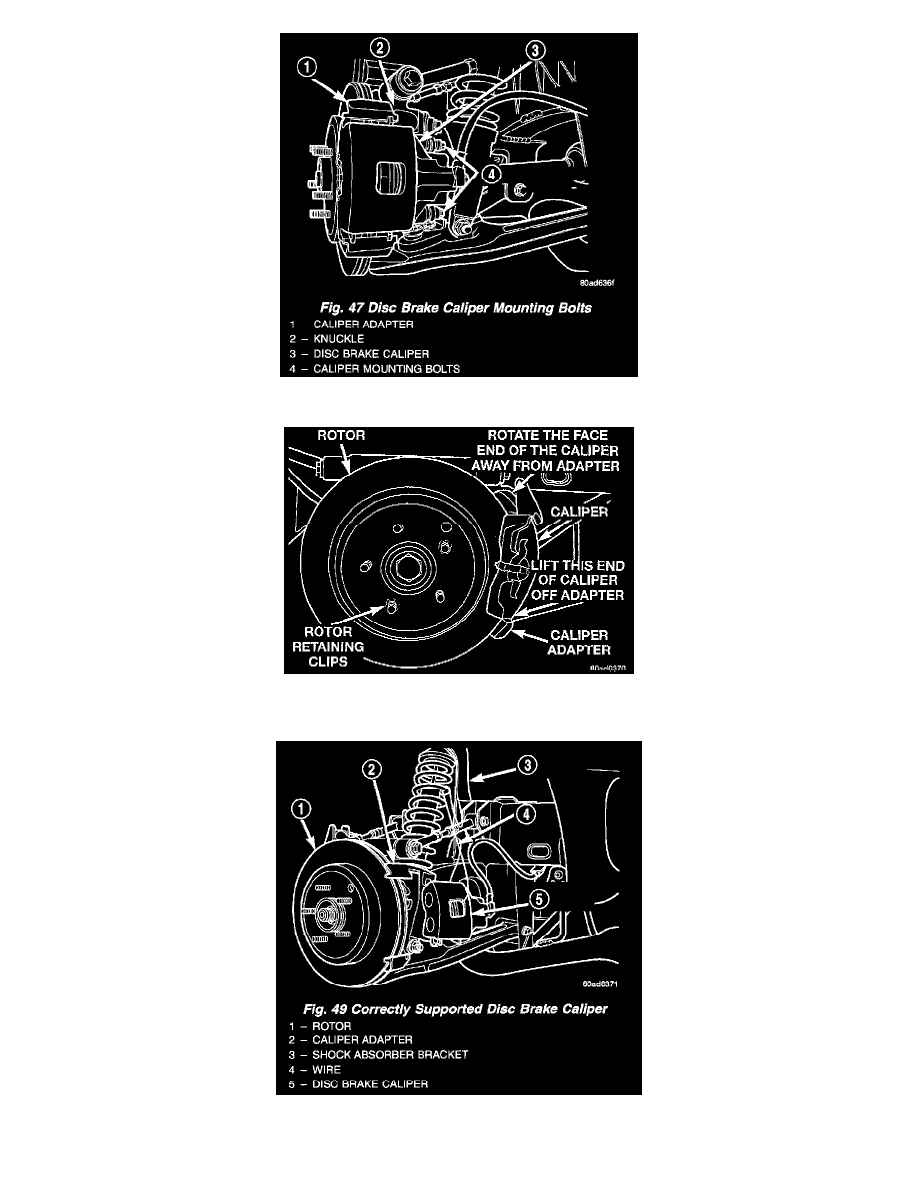 6. Remove the 2 bolts mounting the rear disc brake caliper to the caliper adapter.
7. Remove the disc brake caliper from the caliper adapter. Caliper is removed by first rotating the free end of the caliper away from the caliper
adapter. Then with the fires end of the caliper rotated away from the adapter, lift the caliper off the machined abutment on the adapter.
8. Support the disc brake caliper by hanging it from the shock absorber bracket on the frame using wire or a tie strap. Do not let the flex hose support
the weight of the brake caliper, damage to the flex hose can occur.
< PREV PAGE
NEXT PAGE >