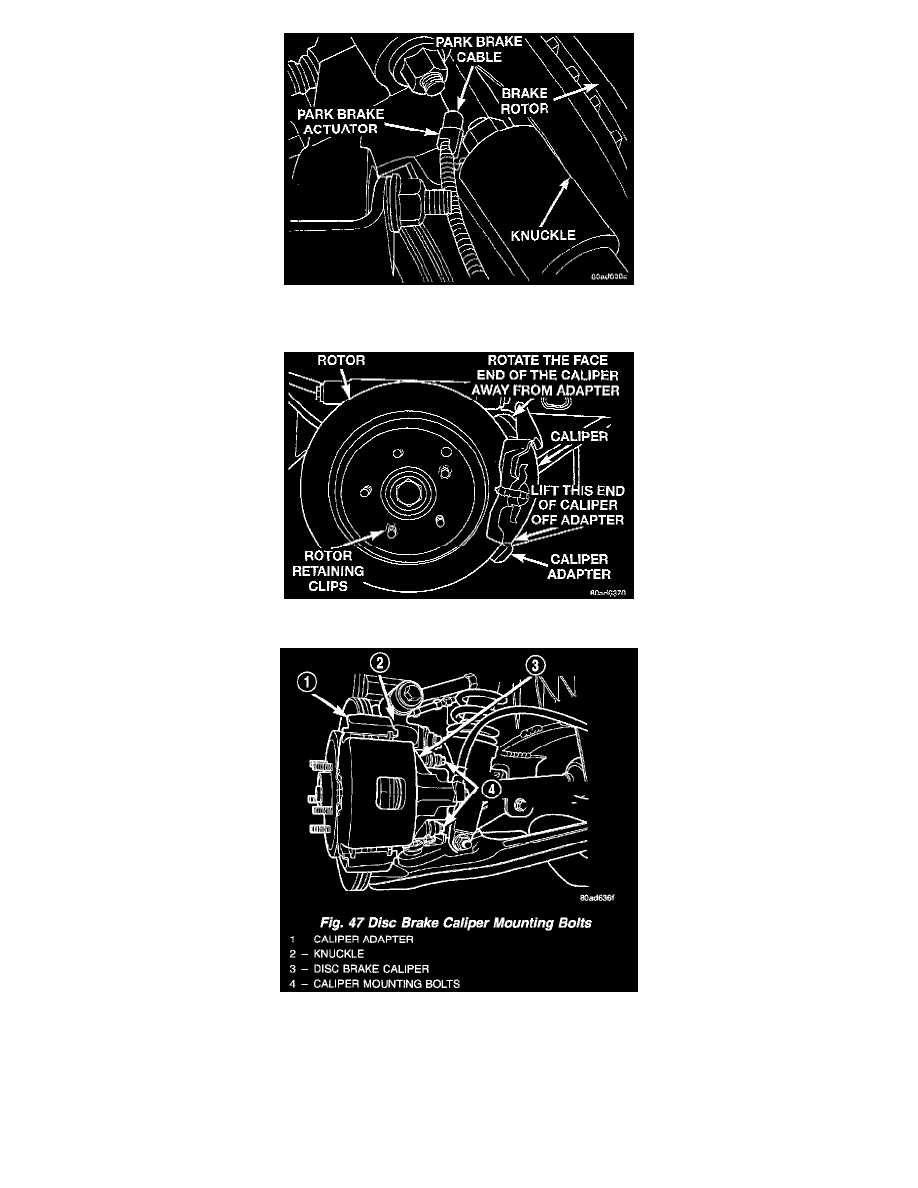 9. Install the park brake cable on the park brake shoe actuator, located on the rear of the caliper adapter.
10. Install the brake rotor on the hub bearing.
11. Install the disc brake caliper on the caliper adapter, reversing the removal procedure.
12. Install the disc brake caliper to caliper adapter mounting bolts. Tighten the mounting bolts to a torque of 55 Nm (40 ft. lbs.).
13. Remove the wheel and tire from the opposite side of the vehicle.
14. Remove the caps from both lower ball joints. Caps must be removed so they are not damage by the jack stands.