< PREV PAGE
NEXT PAGE >
Prowler V6-3.5L VIN G (1999)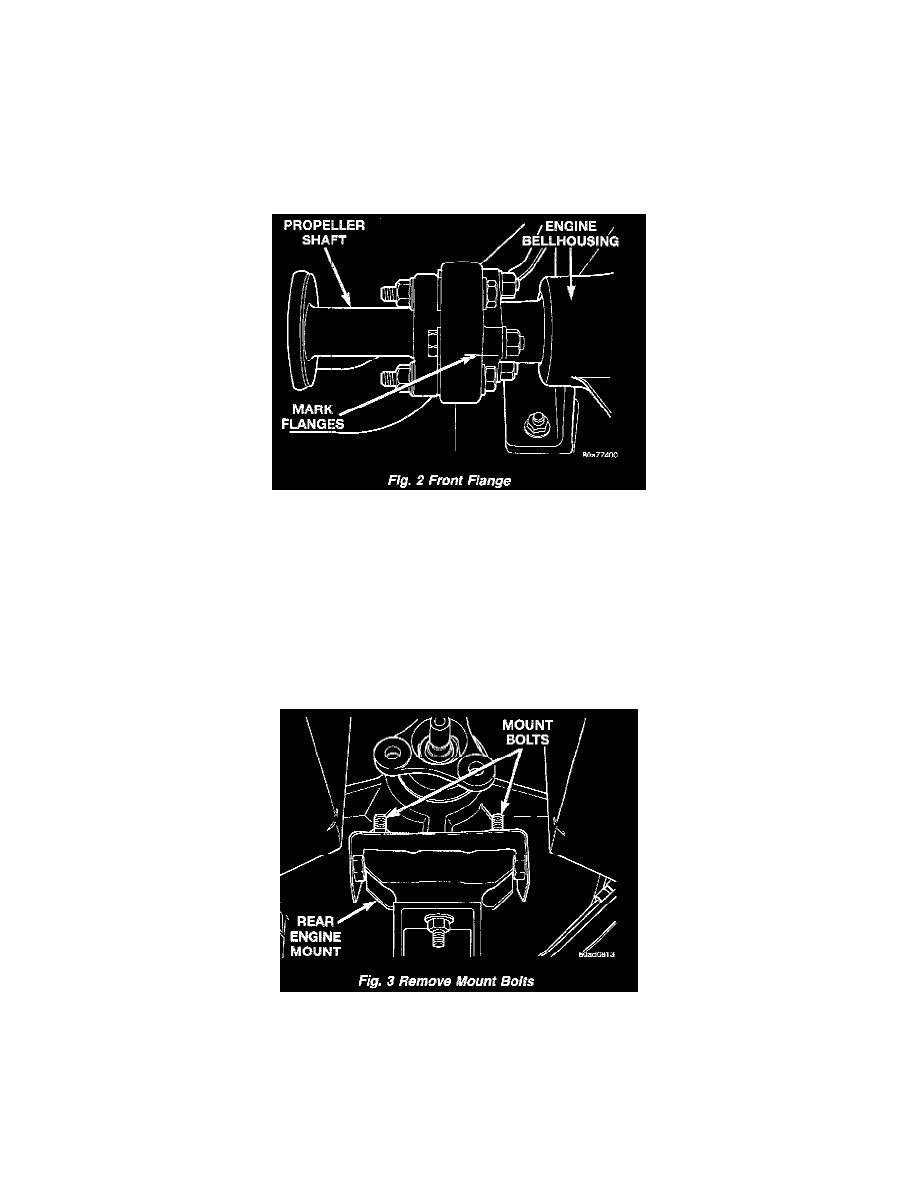 Bell Housing: Service and Repair
Engine Bell Housing
Removal and Installation
The engine must be removed from the vehicle before removing the engine bell housing. Refer to Engine for proper procedures.
REMOVAL
1. Remove engine from vehicle. Refer to Engine for proper procedure.
Fig.
2. With vehicle on hoist, mark position of propeller shaft to engine drive flange (Fig. 2).
CAUTION:  The propshaft must be kept at a level plane. If the propshaft is angled, damage to the inner bushing will result.
3. Support front of propeller shaft with floor stand.
CAUTION:  Deattach the coupler at the flange only. Do not deattach coupler at the propshaft.
4. Remove propshaft coupler to flange bolts.
Fig. 3
5. Remove the rear engine mount bolts at engine bell housing (Fig. 3).
6. Remove bell housing.
INSTALLATION
1. Position bell housing in vehicle.
< PREV PAGE
NEXT PAGE >