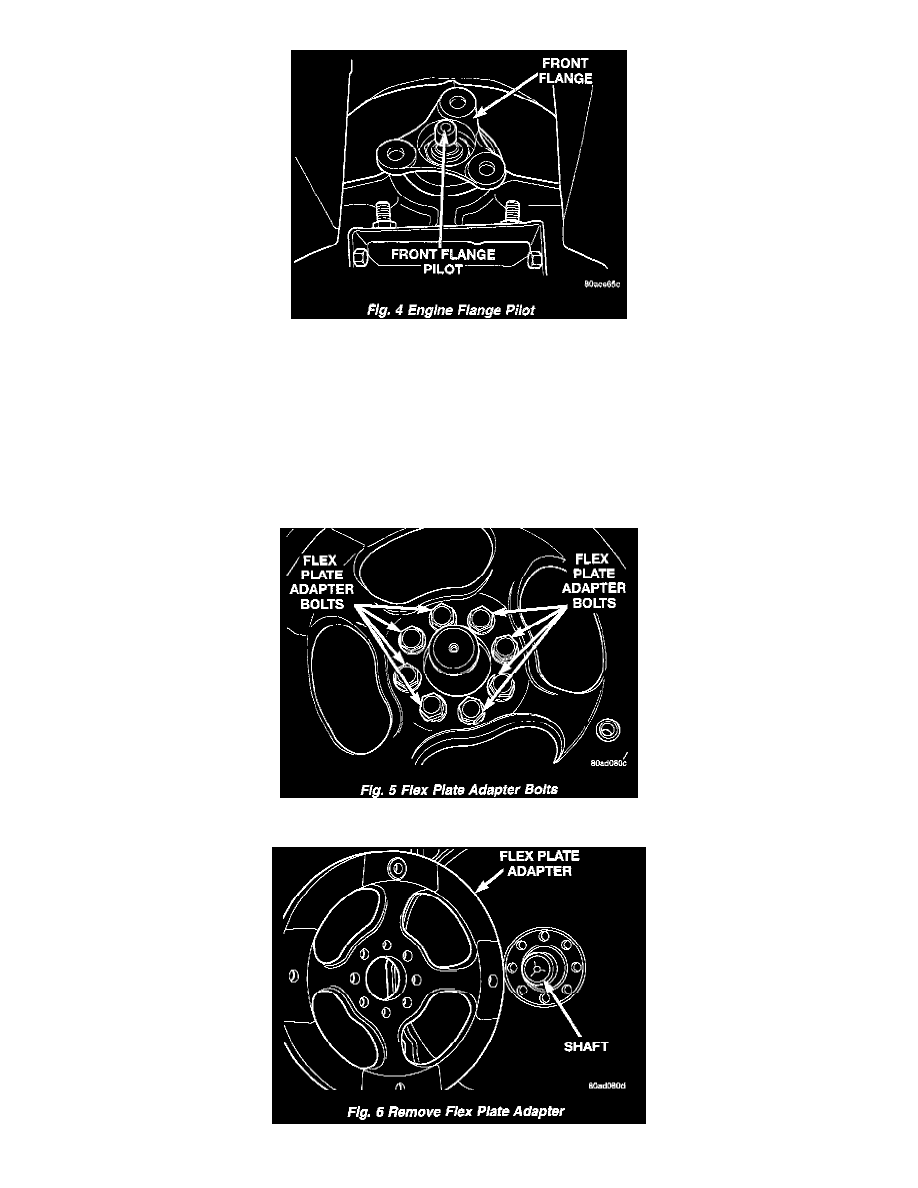 Fig. 4
2. As bell housing is positioned, line up engine drive flange pilot to inner bearing of propshaft (Fig. 4).
3. Install rear engine mount bolts. Torque to 61 Nm (45 ft. lbs.).
4. Align marks on propshaft with engine drive flange.
5. Install coupler bolts. Torque to 95 Nm (70 ft. lbs.).
6. Install engine in vehicle. Refer to Engine for installation procedures.
Disassembly and Assembly
DISASSEMBLY
Fig. 5