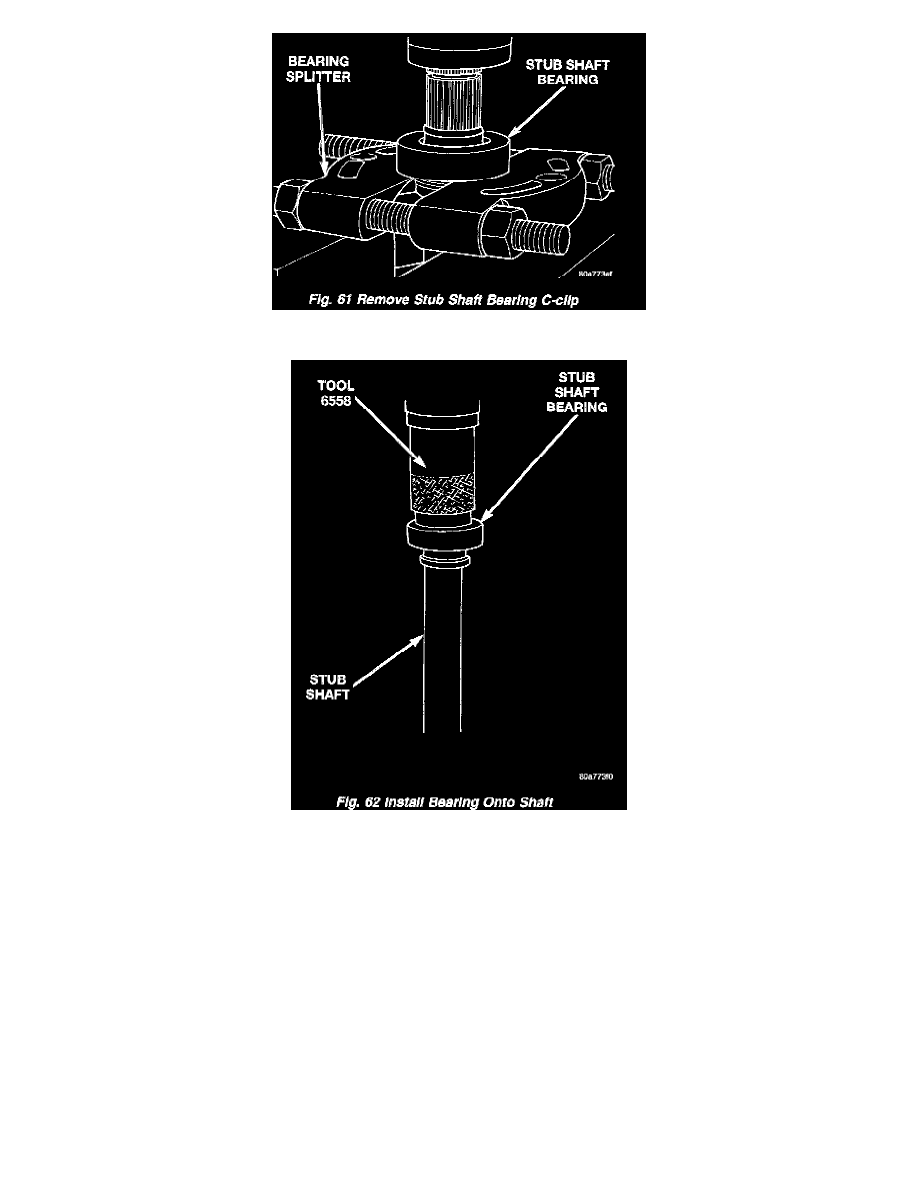 Fig. 61
Fig. 62
2. Remove long stub shaft from transaxle (Fig. 59). To replace the long stub shaft bearing, install stub shaft in soft-jawed vise. Remove the stub shaft
bearing C-clip (Fig. 60). Install bearing splitter onto the shaft. Install Special Tool # P-334 under the bearing. Using a shop press, remove the
bearing from the stub shaft (Fig. 61). To install the stub shaft bearing, position new bearing onto the stub shaft. Install stub shaft into shop press.
Position Special Tool # 6558 above bearing. Press bearing onto shaft (Fig. 62).