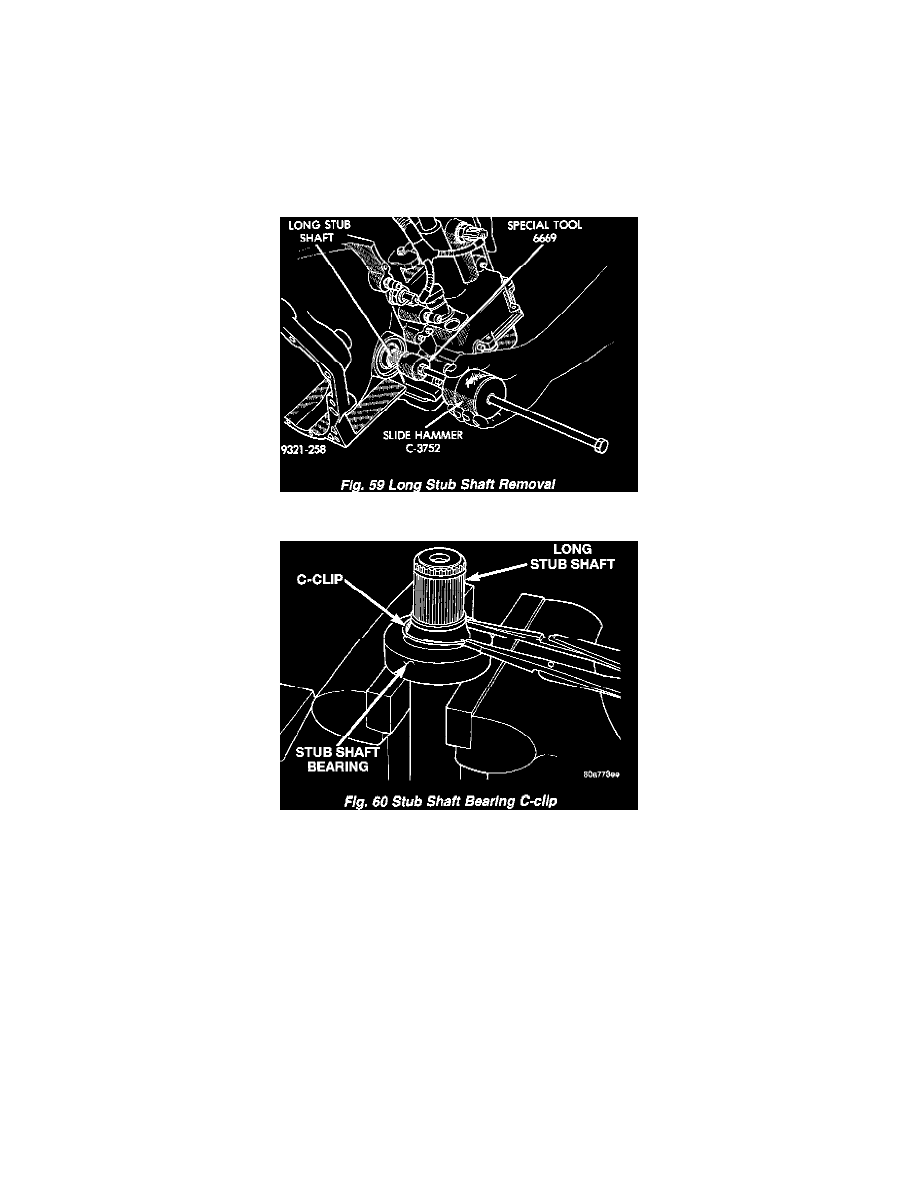 Seals and Gaskets: Service and Repair
Long Stub Shaft Seal Replacement
If it has been diagnosed that the long stub shaft seal is leaking, the following procedure can be used to replace failed seal. This procedure will allow
the replacement of the seals without having to set backlash and measure differential bearing turning torque.
CAUTION:  The differential bearings and the differential adjusters must be reused in order to use this procedure. If any of the items listed above
require replacement, this procedure cannot be used. Refer to Differential Recondition.
1. Remove transaxle from vehicle. Refer to Transaxle Removal and Installation procedure.
Fig. 89
Fig. 60