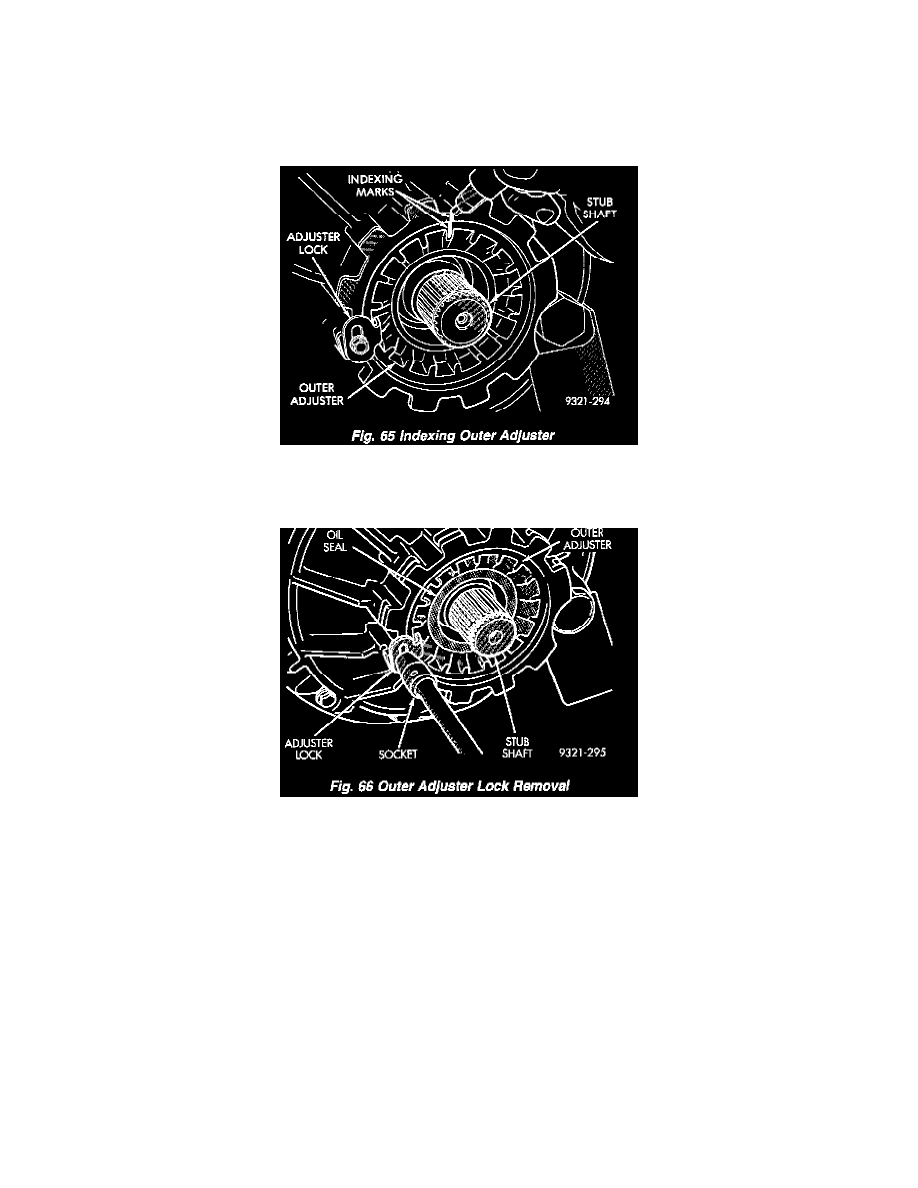 Seals and Gaskets: Service and Repair
Short Stub Shaft Seal Replacement
The following procedure can be used to replace the short stub shaft seal without having to remove the transaxle from the vehicle. If the adjuster or
bearing located behind the adjuster require replacement, do not use this procedure. Refer to Differential Recondition.
1. Place vehicle in neutral and lift vehicle on hoist.
2. Remove short driveshaft.
Fig. 65
3. Index the outer adjuster (Fig. 65).
Fig. 66
4. Remove Outer adjuster lock (Fig. 66).
5. Using special tool 6503 loosen outer adjuster, then retighten to the index mark using a torque wrench. Record the amount of torque required to
return the index marks to their original location. Remove the adjuster.