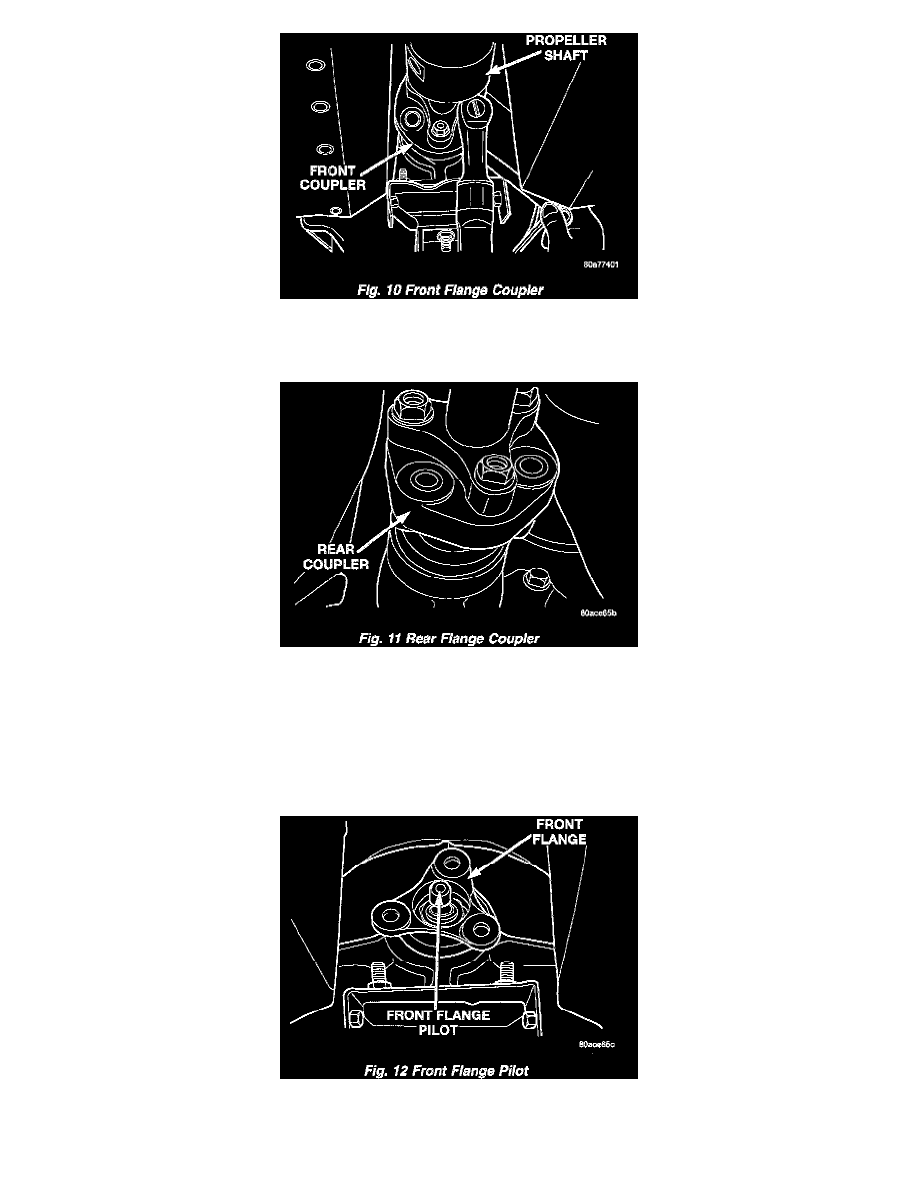 Fig. 10
12. Remove propshaft front flange bolts at the front drive coupler.
Fig. 11
13. Remove propshaft, rear flange bolts at the rear drive coupler.
14. Support propeller shaft with floor stand. 
15. Slide transaxle rearward.
CAUTION:  DO NOT TRY TO REMOVE THE PROPSHAFT UNLESS IT HAS CLEARED THE DRIVE FLANGE PILOTS COMPLETELY.
DO NOT ANGLE THE SHAFT DOWNWARD. DAMAGE TO THE INNER BUSHINGS WILL RESULT.
Fig. 12
16
.Lower front of propshaft out of propshaft flange pilot.