< PREV PAGE
NEXT PAGE >
Prowler V6-3.5L VIN G (1999)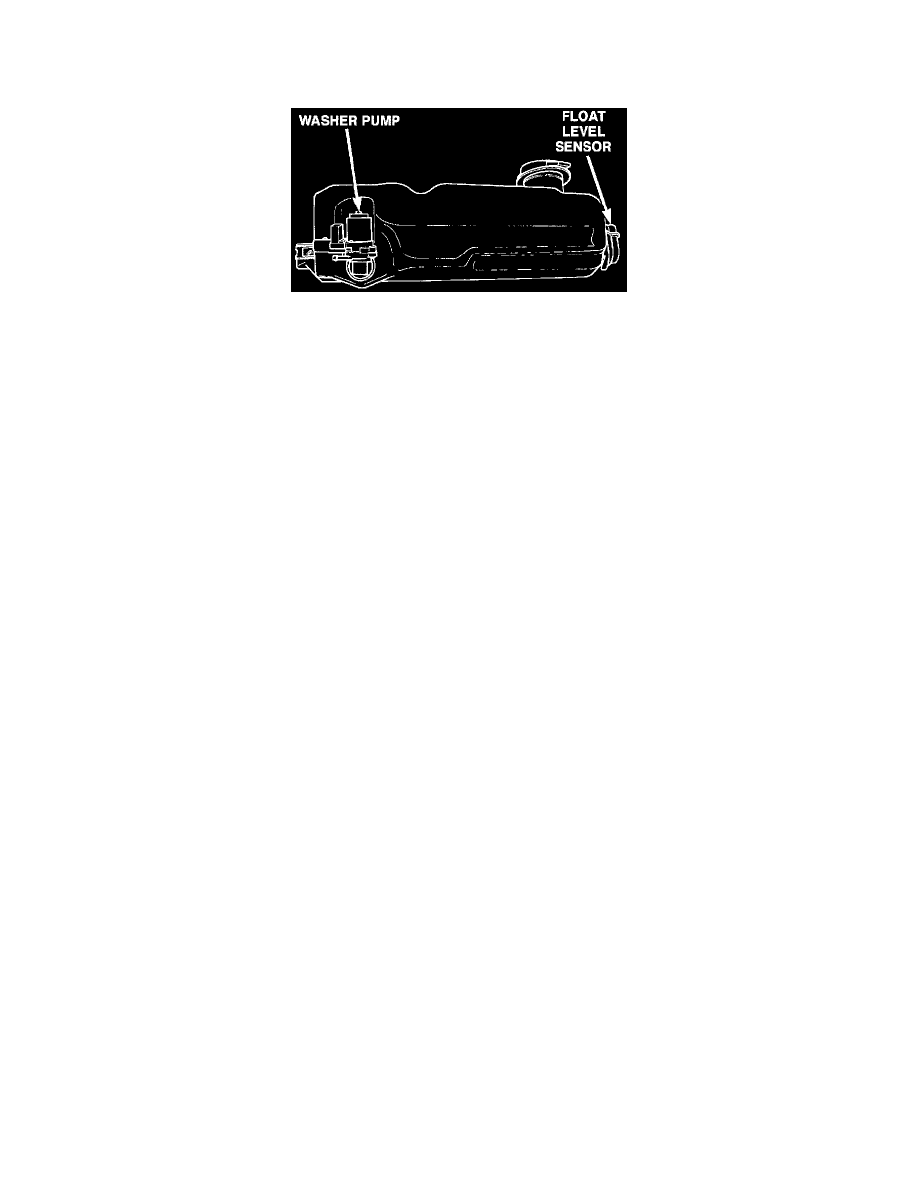 Windshield Washer Pump: Service and Repair
REMOVAL
1. Remove reservoir. Refer to Washer Reservoir Removal and Installation.
Washer Reservoir Pump
2. Gently pry pump away from reservoir and out of grommet. Care must be taken not to puncture reservoir.
3. Remover rubber grommet from reservoir and throw away
INSTALLATION
-
For installation, reverse the above procedures. Tighten the reservoir nuts and screw to 9 to 14 N.m (80 to 124 in. lbs.) torque. Fill reservoir.
< PREV PAGE
NEXT PAGE >