< PREV PAGE
NEXT PAGE >
Prowler V6-3.5L VIN G (1999)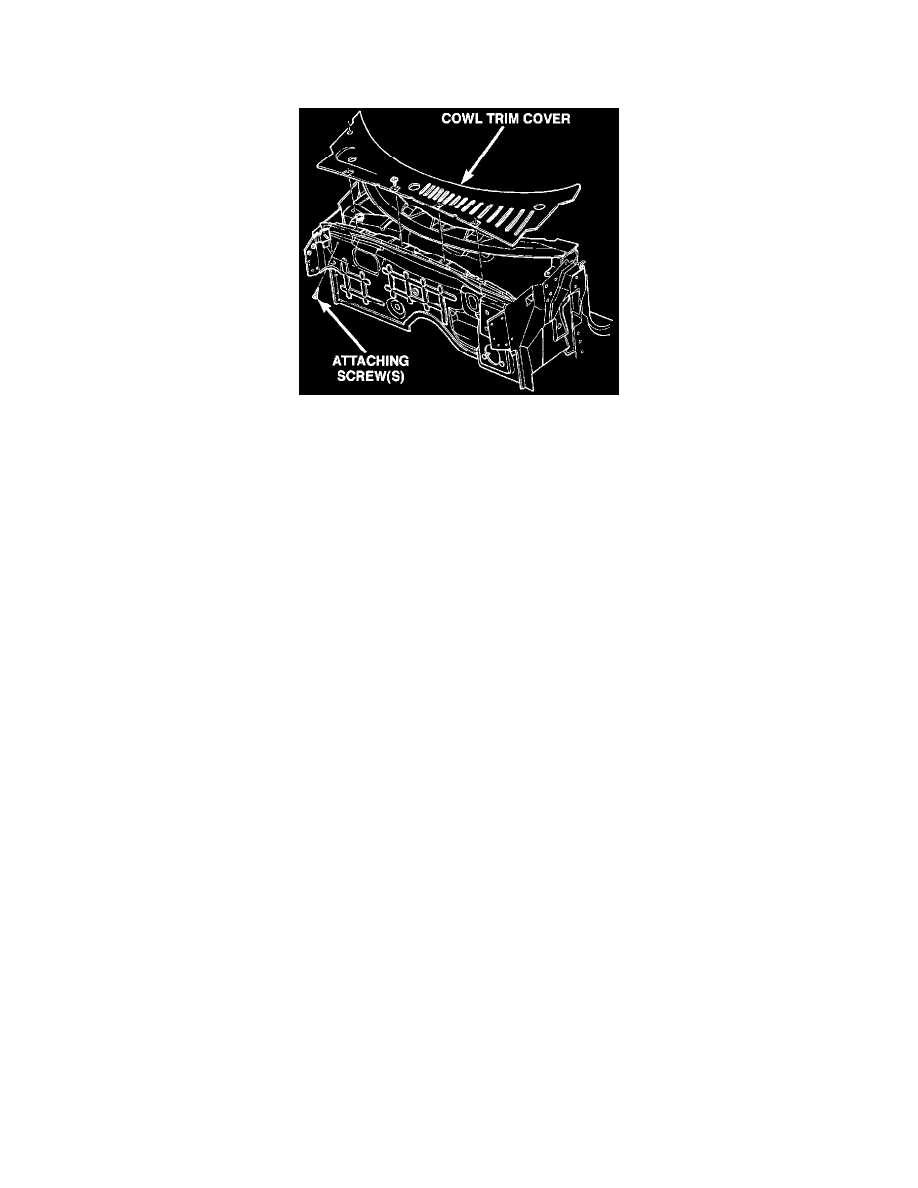 Windshield Washer Reservoir: Service and Repair
REMOVAL
1. Remove both wiper arms.
Reservoir Removal
2. Remove cowl trim cover.
3. Remove nut hold the MTV and purge solenoid assembly bracket and lower to gain access to the reservoir retaining screw.
4. Remove two reservoir retaining screws then lift reservoir.
5. Disconnect the wire connector from the reservoir pump and float sensor.
6. Disconnect the washer hose and block the liquid outlet to prevent the liquid from running out of the reservoir.
7. Remove reservoir.
INSTALLATION
1. Connect washer hose to pump.
2. Connect the wire connectors.
3. Place reservoir in position and Install the retaining screws. Tighten to 4.5 N.m (40 in. lbs.) torque.
4. Install battery tray and battery. Connect battery terminals.
< PREV PAGE
NEXT PAGE >