< PREV PAGE
NEXT PAGE >
Prowler V6-3.5L VIN G (1999)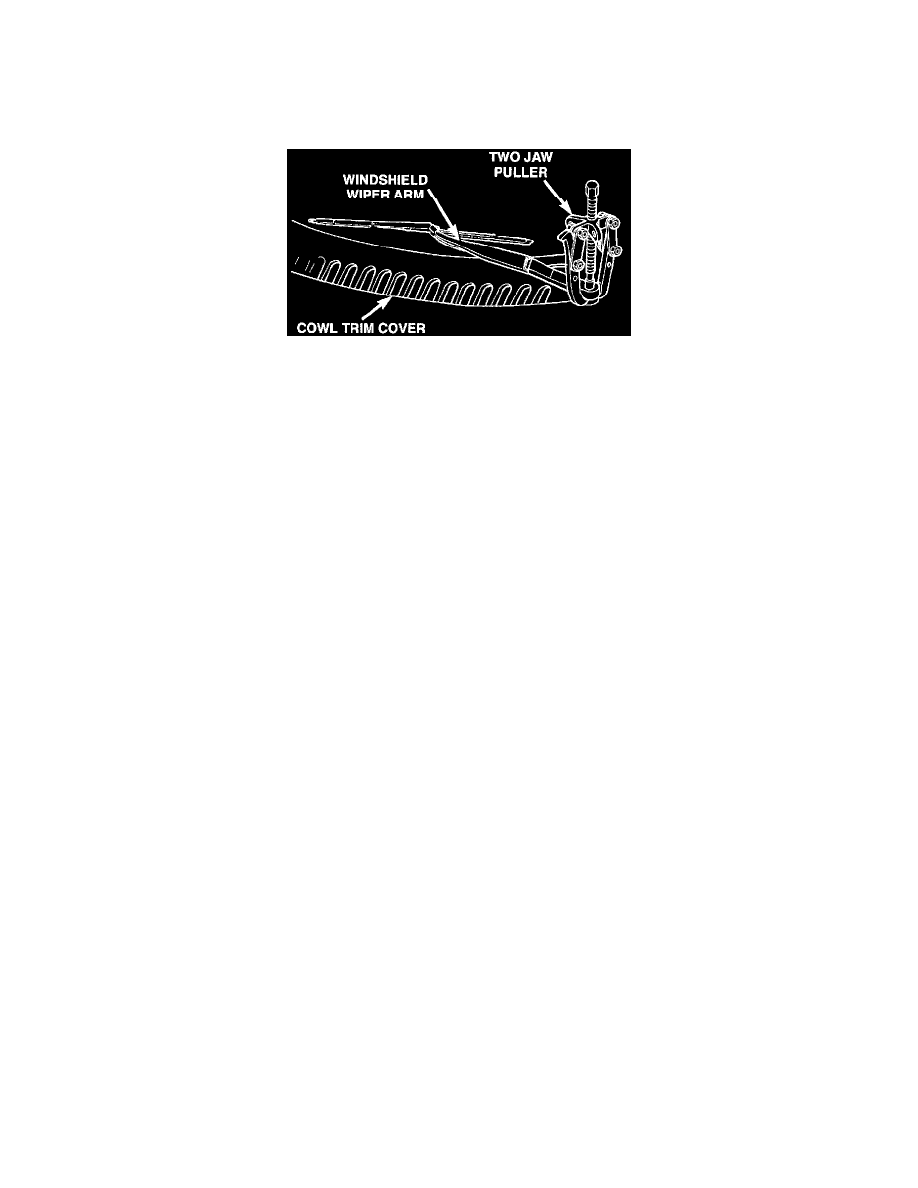 Wiper Blade: Service and Repair
Wiper Arm and Blade
REMOVAL
1. Place the wiper arm/blades in the PARK position and turn ignition OFF.
2. Remove the top cover from arm and remove nut.
Wiper Arm Removal
3. Using a puller remove the wiper arm from the pivot.
4. Disconnect the washer hose at the plastic inline connector. Be sure that the in-line connector is saved.
INSTALLATION
-
For installation reverse the above procedures.
< PREV PAGE
NEXT PAGE >